Social initiatives
Awarded projects in 2019
Expand
​​​​
Project "CULTURAL CHANGE. NEW ROLE OF PUBLIC CLEANING SERVICE PROFESSIONALS IN L´HOSPITALET DE LLOBREGAT":
The main goal of the project focuses on the design, execution and subsequent assessment of a cultural change process for FCC's workers of the L'Hospitalet de Llobregat contract, allowing the transformation of the current mechanical and impersonal work approach to a more professional one, closer to the reality of the city's neighbourhoods and with a higher degree of integration and collaboration with its citizens.
The cultural change concept refers to how we adapt the way of thinking of the workforce, based on three pillars: Corporate Social Responsibility (CSR), Relational Ecology and the Empowerment of all contract workers and acquisition by the staff of the following values.
Honesty and Respect
Rigour and Professionalism
Loyalty and Commitment
Well-being and Community development
Focus on results
Project "ADAPTING THE COMPANY'S PROCEDURES TO ACHIEVE SOCIAL AND WORK INTEGRATION (FIRST TRAINING AND AWARENESS RAISING SESSION BETWEEN FCC S.A. AND PLENA INCLUSIÓN ARAGÓN)":
Based on the collaboration agreement signed between FCC, S.A. and PLENA INCLUSIÓN ARAGÓN on July 5 2017, aimed at carrying out activities jointly for the social and work integration of people with intellectual disabilities, the idea was proposed by the HR department to Plena Inclusión Aragón to organise a TRAINING AND AWARENESS RAISING SESSION on May 31 2018, in accordance with the guidelines set forth.
Following the event, an important impact was generated both within the company, on the line marked by FCC Environment's senior management in relation to the real integration of people with disabilities within the workforce, and in the diversity management project being implemented, both representing a competitive advantage in bidding for public tenders according to the new contract law. Moreover, the impact outside the company was more than remarkable, thanks to the wide dissemination of the event carried out by the different local media.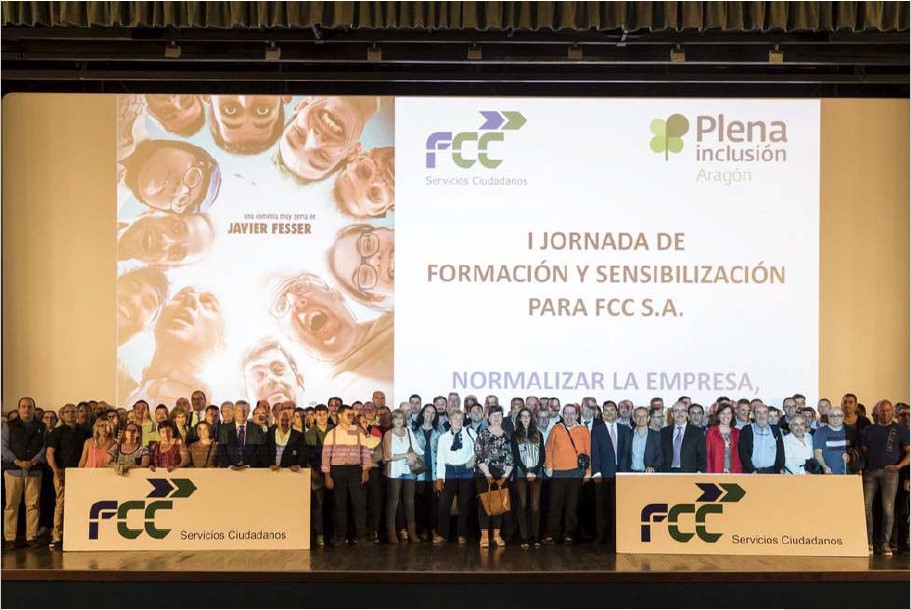 Awarded projects in 2017
Expand
Project "CREATION OF THE SPECIAL EMPLOYMENT CENTRE: FCC EQUAL CEE, S.L.":
The project involved the creation of a Special Emplyment Centre (Centro Especial de Empleo, CEE), which gave rise to a new subsidiary, called FCC EQUAL CEE, S.L:, dedicated entirely to the management and excution of Special Employment Centres and the provision of auxiliary services to thirs parties, employing poeple form groups at risk of exclusion for such pruspose. All this demonstrate the real commitment of the FCC Group, accuired more than 20 years ago, to the integration of people with disabilities and from disadvantage social groups in thelabour market, as a mean to achieve their inclusion in social life.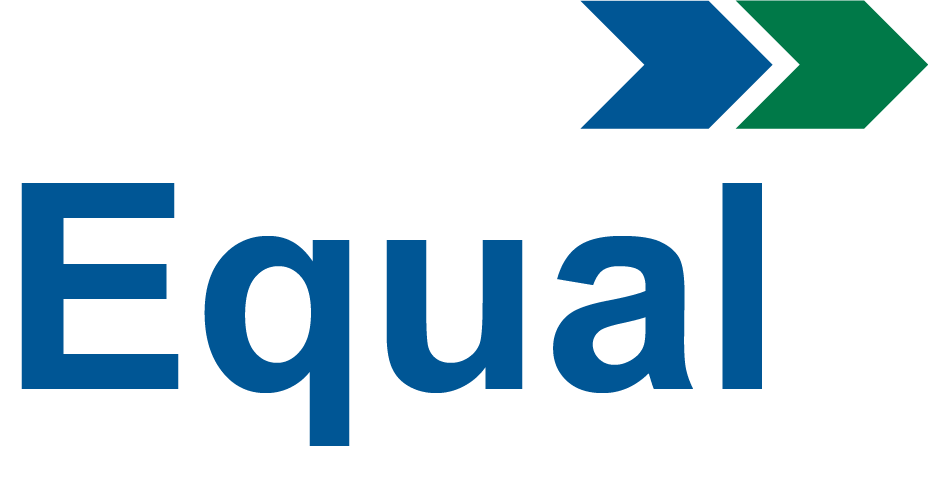 Project "HEALTH PROMOTION / FOMENTO SALUD":
The project is based on the Healthy Company model, and its purpose to develope actions aimed at facilitating and supporting healthy lifestyles eating, exercise, health monitoring, etc., as well as how to improve our community and the work environment, both in physical and psychosocial terms.