Health Promotion. Madrid Branch
The HEALTH PROMOTION project, implemented in the Urban Solid Waste Collection contract in Madrid, is based on the Healthy Company model, and includes actions aimed at facilitating and supporting healthy lifestyles, such as healthy eating, physical exercise, health monitoring, etc., as well as on how to improve our community and the work environment, in both physical and psychosocial terms.
One of the specific programs included in the HEALTH PROMOTION project is the programme to help people quit smoking "ANYONE CAN QUIT SMOKING", aimed at reducing the percentage of smoking workers of the RBU Madrid staff over the next 3 years.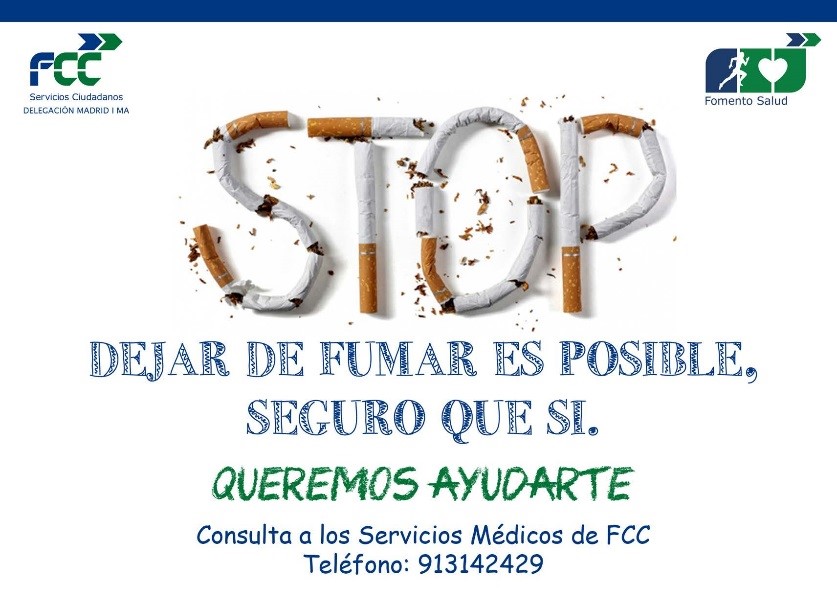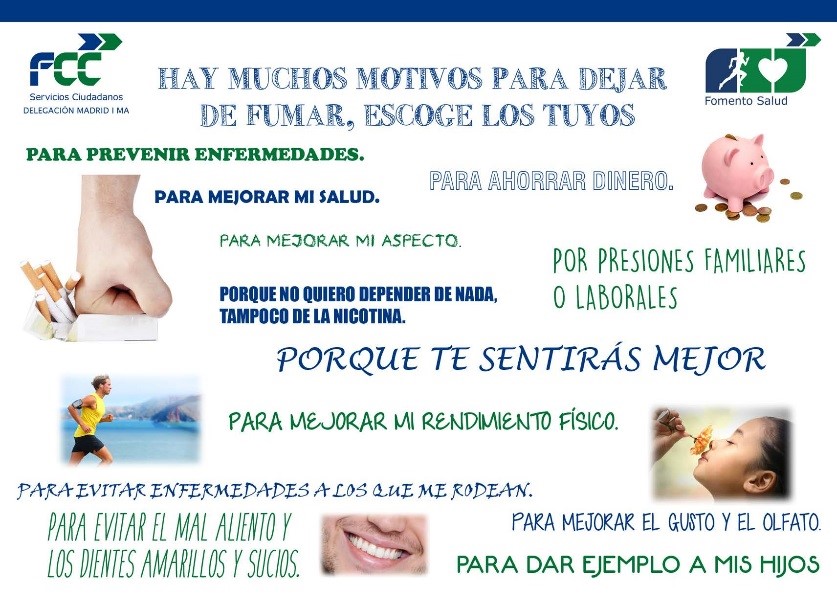 Posters of the "Anyone can quit smoking" campaign