Environment
Awarded Project in 2019
Expand
Project "RECOVERY TOWER FOR THE TREATMENT OF THE CSP FRACTION AT A GLASS RECYCLING PLANT"
Hollow glass waste treatment plants receive recycled glass waste, which is classified, cleaned and treated to produce a raw material called "cullet" and is suitable for its use in the production of new glass containers.
The waste generated during treatment is known as the CSP fraction (Ceramics, Stones and Porcelains), which is mostly composed of pieces of glass with labels attached, which are usually then treated again with inefficient processes.
This project includes the construction and operation of a CSP fraction recovery tower, producing a clean and high-quality cullet, thereby improving the performance of the treatment process and reducing the amount of final waste sent to landfills.
The new line was installed as a tower (or waterfall), with a configuration that allows the material to fall from one unit to another by gravity, with the resulting energy savings; its design has taken into account proprietary technical contributions, based on the extensive experience of FCC Ámbito in glass treatment procedures.
In addition, the new line features the most advanced PLCs currently in existence, achieving a greater optimisation of treatment control procedures and an increase in the overall efficiency of the process.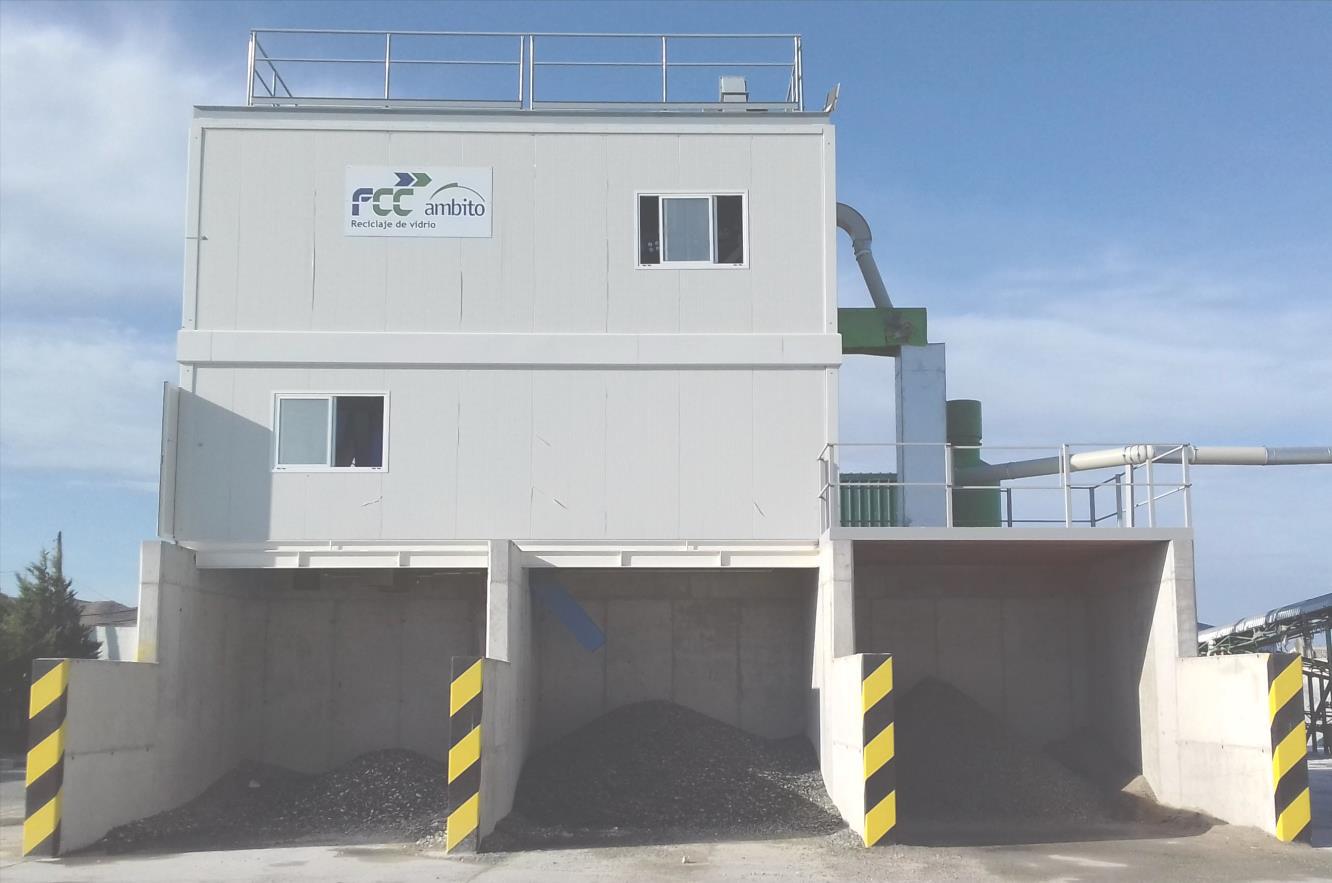 ​
Awarded Project in 2017
Expand
Project "LA PELUSA assisted pedalling cycle with auxiliary electric motor" :
The project involves the development of an electric powered pedalling tricycle designed for use by operators who need to travel from their work centre and to have the capacity to transport tools or waste removed after the delivery of the service. It is mainly aimed for street cleaning and garden maintenance, although it can also be applied to other services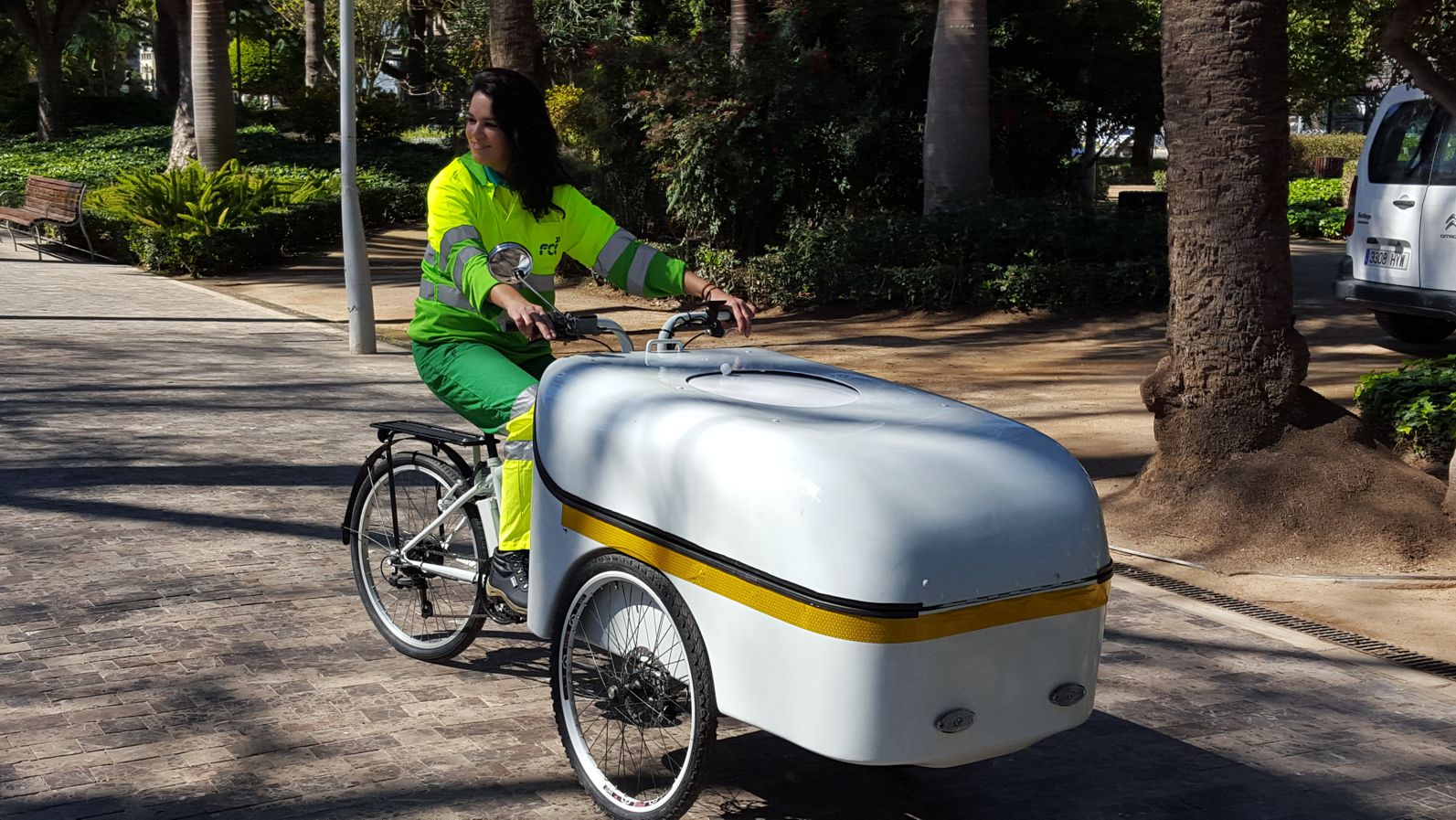 "LA PELUSA assisted pedalling cycle with auxiliary electric motor"