FCC Medio Ambiente at the 2022 Smart City Expo World Congress: At the Frontline of the Climate Action
21/11/2022
FCC Medio Ambiente at the 2022 Smart City Expo World Congress: At the Frontline of the Climate Action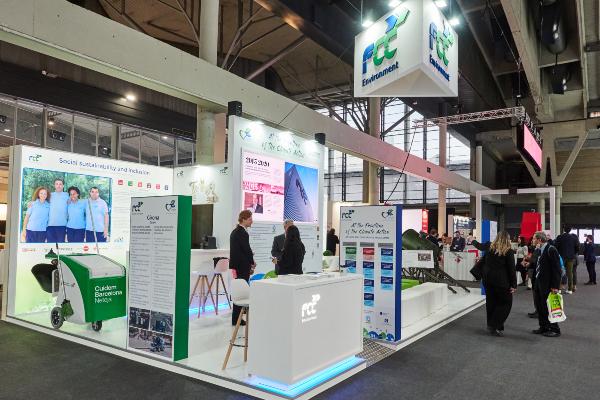 Since 2011, FCC Environment has been a Global Partner of Barcelona's Smart City Expo World Congress, which this year celebrated its eleventh edition from 15th to 17th November.
This global event is the benchmark for smart cities and the forum to inform the company's stakeholders of its actions and projects to promote the development of sustainable communities.
FCC Environment's participation in this edition, under the slogan "At the Frontline of the Climate Action", focused on the development of its 2050 Sustainability Strategy and on showcasing its progress and results in environmental, technological and social sustainability aspects, around which the company has focused both the design and image of its booth.
FCC Environment's installation was a great success in terms of turnout, thanks to the collaboration of numerous professionals and specialists and the great interest shown by those attending the event. To be pointed out the exhibition of a watering-down trolley from 1916 that served in Ciutat Vella. The company was visited by authorities and different delegations from countries all over the world with representatives of the Smart Cities industry, interested in its experience and know-how.
FCC Environment has once again shown its commitment to the city of Barcelona and the sustainable development of smart cities.