18/02/2022
FCC Medio Ambiente renews the ground maintenance contract in L'Hospitalet de Llobregat (Barcelona)
The service began this February and involves a portfolio of nearly €29 million for a three-year period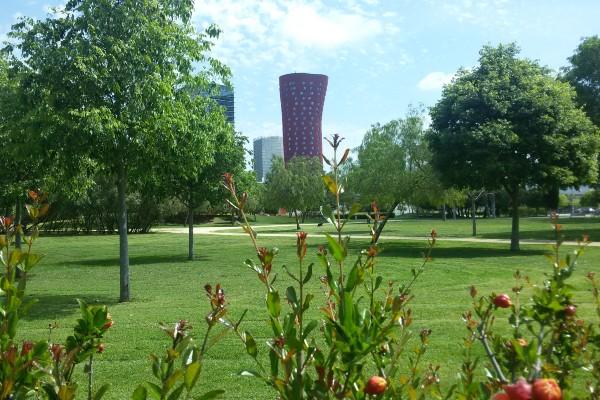 L'Hospitalet de Llobregat City Council (Barcelona) has once again placed its trust in FCC Medio Ambiente for the new ground and parks maintenance contract to preserve and renovate the groundS, as it has been doing since 2012. The service began this February and involves an order book value of nearly €29 million for a three-year period, with a possible extension of another two years.
The second most populated city in Catalonia, with 270,000 inhabitants, has more than 650,000 m2 of grounds and nearly 35,000 tree units. The service will be provided by a staff of 155 workers and a fleet of 71 vehicles, among which those with a gross vehicle weight of over 3,500 kg are powered by Compressed Natural Gas (CNG) and present the ECO environmental label. Newly acquired vehicles will also have ZERO emission or ECO labels. In addition, 186 new machines have been incorporated, with a large proportion of electric units.
L'Hospitalet City Council is committed to respecting the environment by incorporating sustainability and biodiversity criteria into its services, promoting the blossoming of grounds, the management of lawns and meadows, the installation of insect hotels and the placement of nesting boxes and bird boxes. Furthermore, single-use plastic bags are eliminated.
Among other new features of the service, vegetable waste will be reduced and reincorporated into grounds through the shredding of pruning waste and the recycling system of mowers and tractors. Tree maintenance works will also be restructured with selective pruning and a risk plan will be implemented with the aim of assessing the risk of trees, for which specialised personnel will be available. There will also be specialists in integrated pest management and less polluting techniques will be used with endotherapy and biological control treatments. Finally, the SAMCLA remote management system of the irrigation networkS and the installations that are fed with water from the groundwater will be extended.
The digital platform VISION, developed exclusively by FCC Medio Ambiente, will be implemented for the comprehensive management of the service, which allows the control, monitoring and optimisation of the work and enables real-time interaction with the requests of residents of the municipality. In turn, this will be supported by the council's GIS and database platform.
FCC Medio Ambiente's commitment to the city's sustainable development goes beyond the environmental sphere, which is why it has signed a collaboration agreement with the TEB VERD Special Work Centre to subcontract 4% of the workforce to people with disabilities. A Human Resources Plan will also be implemented for the detection of talent, training in specialised tasks and motivational aspects, and personal involvement within a global plan for cultural change.