19/06/2023
FCC Medio Ambiente Commits to Hire 300 Refugees at Tent European Business Summit
FCC Medio Ambiente among dozens of businesses making historic set of commitments to accelerate the economic integration of Ukrainian refugee women and other refugees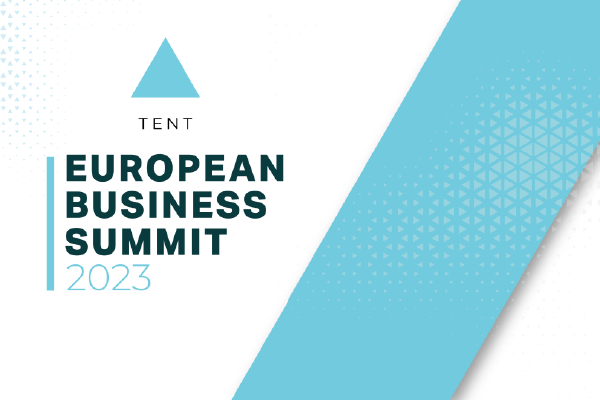 On the eve of World Refugee Day and as Europe faces its largest refugee crisis since World War II – including 5 million refugees, overwhelmingly women, from Ukraine – FCC Medio Ambiente announced today its commitment to hire 300 refugees including Ukrainian women at the Tent European Business Summit in Paris. The event was organized by the Tent Partnership for Refugees (Tent), a global network of more than 300 companies committed to supporting the economic integration of refugees.
FCC Medio Ambiente joins dozens of major employers and some of the best-known brands across Europe including Accenture, Adecco, Amazon, Generali, Marriott International, Microsoft, and Teleperformance in pledging to provide jobs and training to tens of thousands of refugees across Europe over the next three years. Collectively, this marks the most significant set of business commitments ever made to advance the economic integration of refugees.
Specifically, FCC Medio Ambiente undertakes to hire 300 refugees, including Ukranian Women, over the next three years for street cleansing, waste collection, facility management and ground maintenance among other activities.
FCC Medio Ambiente has been a member of Tent since last February, when it signed a collaboration agreement arising from the company's desire to support the inclusion of Ukrainian refugees in the Spanish labour market, and which to date has led to the hiring of more than 60 Ukrainian women. The company currently offers 106 jobs in different cities in the country.
This action continues within the company's line of solidarity initiatives, in place since 2022, when it signed an agreement with the Spanish Commission for Refugee Aid (CEAR in Spanish) also for the recruitment of refugees.
Luis Suárez, director of Human Resources at FCC Medio Ambiente, states: "The social sustainability of our communities requires, even beyond local development, attention to the needs of people in an increasingly connected world in which global citizenship is a reality that goes hand in hand with the interdependence of regions and territories, both in terms of environmental conservation and what affects people".
"Ukrainian refugee women face many hurdles when finding jobs - from not knowing the local language to having to juggle childcare responsibilities. Businesses must do more to reduce these barriers, and help these incredible, strong, talented people enter the workforce," said Hamdi Ulukaya, founder and President of the Tent Partnership for Refugees and CEO and founder of Chobani. "The moment a refugee gets a job is the moment they stop being a refugee. I'm so proud that the companies stepping up today, including FCC Medio Ambiente, will help Ukrainian women and other refugees across Europe stand on their own two feet, giving them a chance to live lives of dignity."
A complete list of the commitments can be found here.