FCC Medio Ambiente obtains the 2020 'Compenso' seal granted by the Spanish Office for Climate Change
03/05/2022
FCC Medio Ambiente obtains the 2020 'Compenso' seal granted by the Spanish Office for Climate Change
The 2020 'Compenso' seal completes the 'Calculo-Reduzco' certificate obtained in the same and previous years
To compensate for its carbon footprint, the company will work with Bosques Sostenibles to reforest 4,200 hectares in the Sierra de Gredo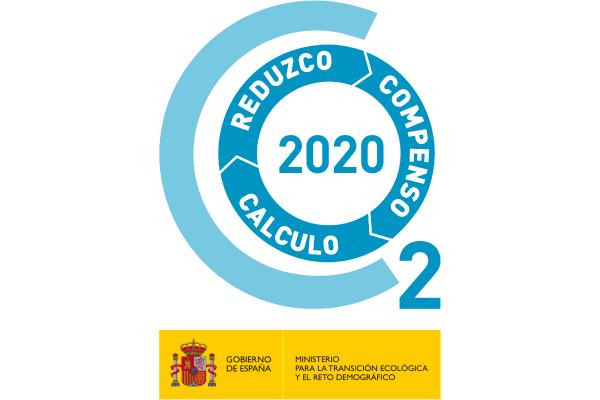 FCC Medio Ambiente, in order to fulfill the commitment to reduce its carbon footprint established in its 2050 Sustainability Strategy, has obtained the "Compenso" ("I compensate") seal for the 2020 year, as the third stage that completes the "Calculo-Reduzco" ("I calculate – I reduce") seal obtained this year and in previous tems, all granted by the Spanish Office for Climate Change Office (OECC, Oficina Española de Cambio Climático, in Spanish). This seal is part of the process of registering carbon footprint, CO2 compensation and absorption projects established by the Ministry for Ecological Transition and the Demographic Challenge (MITERD, Ministerio para la Transición Ecológica y el Reto Demográfico, in Spanish), a process in which FCC Medio Ambiente has continuously participated since 2013.
The 'Calculo-Reduzco-Compenso' seal is awarded to organisations that calculate and register their Carbon Footprint for a minimum of four years, have a plan for reducing their emissions, make effective their commitment to reduction and take part in absorption projects. In this regard, this year the company has achieved the 'Calculate, Reduce and Compensate' seal for scopes 1+2 and 3, which include emissions associated with fuel consumption, management processes, waste recovery and disposal, and from the purchase of network electricity.
In order to offset its carbon footprint, FCC Medio Ambiente is working with the organisation Bosques Sostenibles on a certified reforestation project, over the next 40 years, of an area of 4,200 hectares burnt down in 2009 in the Sierra de Gredos, with a major positive impact on biodiversity and the recovery of the degraded space. By supporting this project, the company partially compensates for its carbon footprint and seeks to boost the environmental axis of its 2050 Sustainability Strategy #ES2050, aligned with the Spanish Long-Term Government's Decarbonisation Strategy (ELP2050) from the Spanish government. This 30-year horizon strategic plan reflects the company's commitment to support the achievement of the Sustainability Development Goals (SDGs) and face financial, social and environmental challenges on a global scale, which manifests itself in ambitious objectives for 2050, such as achieving carbon neutrality, 100% of the vehicle fleet with "ECO" and "Zero Emission" labels or increasing investment in R&D&I up to 1% of annual revenues.
Click here to watch the Sustainability Strategy video
In 2020 FCC Medio Ambiente achieved an average emission intensity reduction of 4.28% compared to the 2017-2019 triennium, for the 1+2 and 3 scopes. The company has made progress in the definition and validation of calculation tools and methodologies such as the environmental footprint, the carbon footprint and intensity indicators. The quantification of the carbon footprint is carried out through the company's own tool, the 'VISION' Integrated Service Management Digital Platform, which makes it possible to identify emissions according to each type of activity, installation and even the process used.