21/07/2022
Valdemoro City Council (Madrid) renews its trust in FCC Medio Ambiente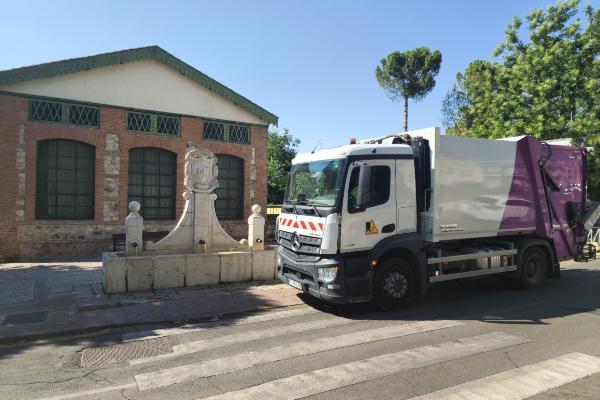 Valdemoro City Council (Madrid) has awarded the new contract for the collection of solid urban waste to the RBU Valdemoro joint venture, formed by Alfonso Benítez S.A. (ABSA) and Servicios Especiales de Limpieza S.A. (SELSA), both subsidiaries of FCC Medio Ambiente. The contract represents an order book value of €33.3 million for the next 8 years.
In order to serve the more than 77,500 inhabitants of the municipality, the contract has implemented a series of new features to improve the quality of the service, such as the introduction of organic waste, pruning waste and used oil collection. In addition, the inspection vehicles to be incorporated into the fleet are 100% electric, highlighting the Valdemoro City Council's commitment to caring for the planet and the fight against climate change. Lastly, a Quality and Environmental Control Plan will be incorporated.
For the collection of the around 28,000 tonnes of waste per year of the city, of which the residual fraction accounts for more than 25,000 tonnes, the service boasts a fleet of close to 30 vehicles. In order to respond to the challenges of the Circular Economy, the frequency of selective collections will be increased and the container fleet will be converted from the current side-loading and underground rear-loading system to a bilateral top-loading one by means of robotised equipment with a single-operator. With the aim of improving the quality of the city's services, door-to-door selective collection will also be implemented for shops and the hospitality industry.
The contract introduces the mobile household waste recycling (HWRC) centre service consisting of the installation, twice a week, of a 20m3 portable box that accepts various fractions. This location is collected daily by a team made up of a driver equipped with an Amplirroll vehicle, who then transports the box to the permanent HWRC for final recycling. This service will cover the needs of users who are far away from the existing recycling point facilities, thus optimising the service in an efficient and convenient way for the user.
There is also a Citizen Service office located in the same permanent facilities of the joint venture. Moreover, an action plan for the different citizen awareness campaigns will be set out, aimed at promoting recycling and other environmental actions, such as the reduction of food waste, the separation of organic material at source, the reuse of goods or the reduction in the use of packaging.
In terms of technological innovation, the comprehensive management of the services will be carried out through the VISION digital platform, developed exclusively by FCC Medio Ambiente, which allows for the control, monitoring and optimisation of the works and makes it possible to interact in real-time with residents' requests. The platform in turn, will be supported by other external platforms.