13/11/2023
FCC Medio Ambiente at 2023 Smart City Expo World Congress 2023: Smart Human Services for a New Era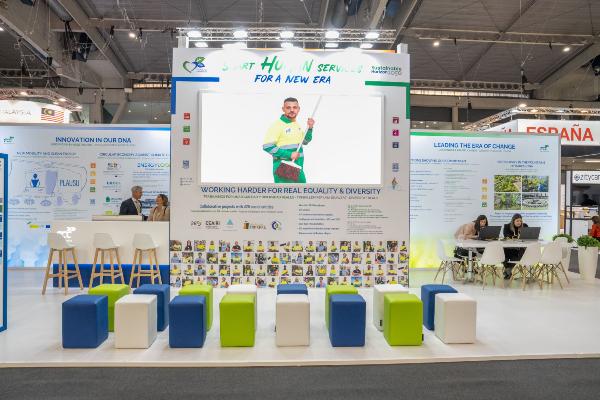 Yet another year, FCC Medio Ambiente has renewed its commitment to the Smart City Expo World Congress in Barcelona as a Global Partner, as it has been doing since 2011.
This global event, which held its twelfth edition from 7th to 9th November, is the benchmark for smart cities and the forum where the company showcases its actions and projects to promote sustainable development.
FCC Medio Ambiente's motto for this edition, "Smart HUMAN Services for a New Era", highlights the importance of people for the services it provides in smart cities within the context of its 2050 Sustainability Strategy. FCC Medio Ambiente's booth was a great success in terms of attendance, thanks to the collaboration of numerous professionals and specialists and the great interest shown by those visiting the event.
Within this framework, the awards ceremony was held for the "La Millor Barcelona amb FCC" photographic competition, which had great engagement and served to highlight the importance of the city's cleaning services.
The company also exhibited two innovative and sustainable projects: the 100% electric bilateral loading collection lorry, already in operation in the Barcelona service, on the multi-award-winning ie-Urban chassis-platform; and a visual recognition system using Artificial Intelligence to detect waste outside containers, boarded on a vehicle from the Madrid service.
FCC Medio Ambiente is once again present at this key event to show its stakeholders how it is contributing to the construction of smart cities through sustainability.