16/10/2023
FCC Medio Ambiente to manage the Las Calandrias Environmental Compound in Jerez de la Frontera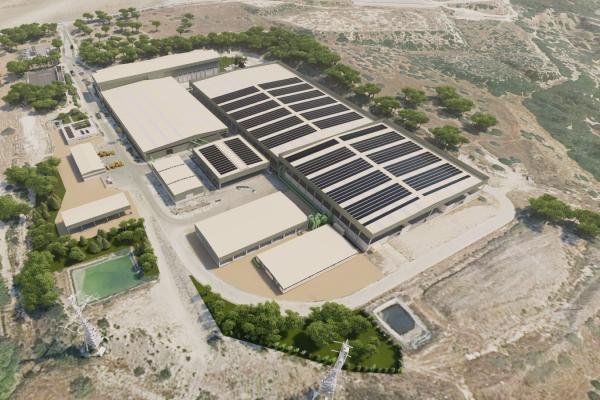 Jerez de la Frontera City Council (Cádiz) has awarded the new contract for the modernization and operation of the Las Calandrias Environmental Compound to FCC Medio Ambiente, which will serve over 450,000 inhabitants of different municipalities in the area. The order book value amounts to €317 million for the next 20 years, with a possible one-year extension, and refurbishment works are expected to be completed in 18 months.
The modernization, for which a €40.8 million investment is planned, aims to provide the facilities with the most advanced recycling technology, with maximum flexibility and modularity to meet the recovery challenges of the European Union and achieve the sustainable development goals (SDGs) of the 2030 Agenda. The total capacity of the plant will be around 260,000 tons of waste per year, broken down into 195,000 tonnes/year of residual waste, 5,000 tonnes/year of light packaging and 60,090 tonnes/year of organic fraction from separate collection (FORS from its acronym in Spanish).
One of the most important aspects of the upgrade is the environmental one. The new facilities will be equipped with photovoltaic panels, recovery of recyclable materials contained in the different fractions will be increased and, therefore, the generation of rejects destined for landfill will be reduced. In addition, in order to integrate the structure into the natural environment, green areas will be introduced and buildings will boast BREEAM (Building Research Establishment Environmental Assessment Methodology) sustainable certification, which will help to mitigate the negative impact on the environment.
The new contract is committed to the automation of new shared sorting and classification lines for the residual and light packaging fractions. Thus, the number of state-of-the-art optical sorters will be significantly increased and all materials will be recirculated with the aim of boosting the flexibility of the lines and maximizing the effectiveness of recovery. Weighing and access control facilities will be automated as well and waste reception areas will be improved and enlarged, which will provide the compound with enough capacity to house the material received for up to four days. A new FORS sorting line will be introduced, together with technical complements such as a manual sorting cabin in order to minimize rejection at the facility. An administrative building, a changing room and canteen building, and new parking areas will also be built.
The modernization introduces other important innovations such as a treatment system to minimize odors from the biological processing of organic matter, new refining lines, a compost and biostabilized material storage building and a leachate treatment facility. The new control room will also provide centralized supervision of all processes.
Finally, regarding social sustainability, long-term unemployed people are planned to be hired, as well as people from groups at risk of vulnerability and those coming from a Special Employment Centre, both for new hires and for substitutions due to absenteeism and vacations.
FCC Medio Ambiente is the FCC Group company that has been providing municipal services and end-to-end waste management for over 120 years. It currently serves 66 million people in 5,200 municipalities around the world. It manages 24.6 million tonnes of waste annually and produces 6.35 million tons of secondary raw materials (SPM) and refuse-derived fuel (RDF) through more than 800 operational waste management facilities, of which 200 are environmental compounds.