The workers of FCC Medio Ambiente receive the Gold Medal of the City of Vigo for their work during the COVID-19 crisis
10/12/2021
The workers of FCC Medio Ambiente receive the Gold Medal of the City of Vigo for their work during the COVID-19 crisis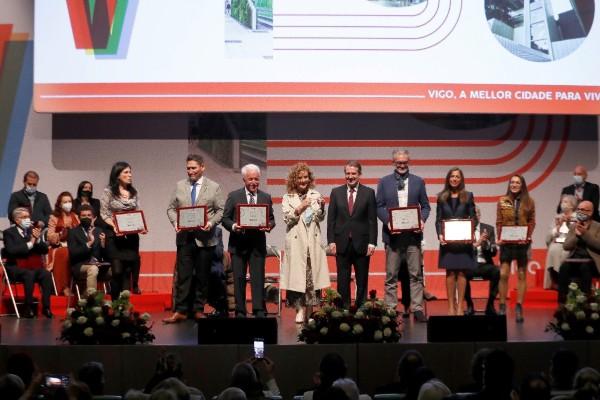 On the afternoon of 15th November, the workers of FCC Medio Ambiente received the Gold Medal of the City of Vigo in recognition for their uninterrupted work during the COVID-19 pandemic. This distinction is the highest honorary recognition awarded by Vigo City Council to professionals or entities for their merits in the service to the city.
The award ceremony took place in the Mar de Vigo Auditorium, where Rebeca Quintas Prado, FCC Medio Ambiente employee, received the award from the Mayor of Vigo, Abel Caballero, on behalf of all the people who provide waste collection and street cleansing services in the municipality.
This kind of distinction serves to reinforce the trust of both the public and customers in the cleaning and disinfection services provided by FCC Medio Ambiente, services that have proved to be essential for the resilience of the city and which are provided with the aim of making citizens to feel safer and be able to carry out their daily activities as usual and to enjoy their city.