FCC Environment's staff at the University of Zaragoza collaborates in the fight against COVID19 by making face masks
02/04/2020
FCC Environment's staff at the University of Zaragoza collaborates in the fight against COVID19 by making face masks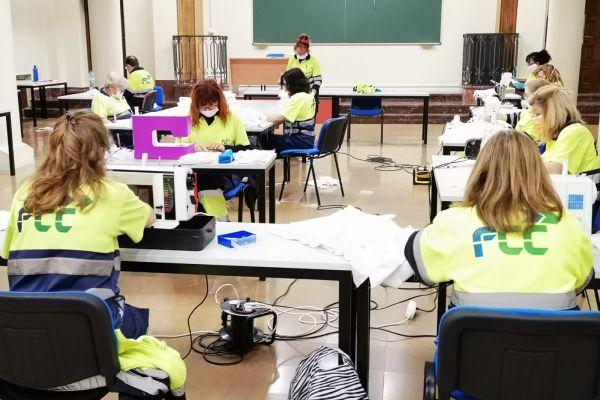 The staff of FCC Medio Ambiente (the Spanish brand for FCC Environment) that is delivering cleaning services at the University of Zaragoza have voluntary decided to step forward at this crisis caused by the Coronavirus, and start making face masks.
Every member of personnel who is involved in this solidarity project, has provided their own sewing machine, thread and materials procured through the Internet. They started earlier this week and have located their workshop at the College Pedro Cerbuna facilities.
The production is over 100 masks per day, that will be delivered at the end of the week to the Management of the University of Zaragoza, reserving a part for the staff that could require its use in the different contracts that the company holds in Aragón-Rioja.
The human resources department of the Aragón-La Rioja delegation has offered them all kind of help when buying material, so that this collaboration can be carried out in the best conditions, and to bearing the costs that could derive from this solidarity action.
The company wishes to convey its sincere congratulations and its support for the initiative, which is directly aligned to FCC Medio Ambiente's strategic values for more than 120 years: serving people beyond strict compliance when delivering a contract.
#TheyDon´tStayAtHome
#ZaragozaDoesNotGiveUp
#WeStopThisVirusTogether
Access the video-news here