FCC's Material Recycling Facility at Houston (Texas) honoree as the Best Recycling Facility of the USA
02/09/2020
FCC's Material Recycling Facility at Houston (Texas) honoree as the Best Recycling Facility of the USA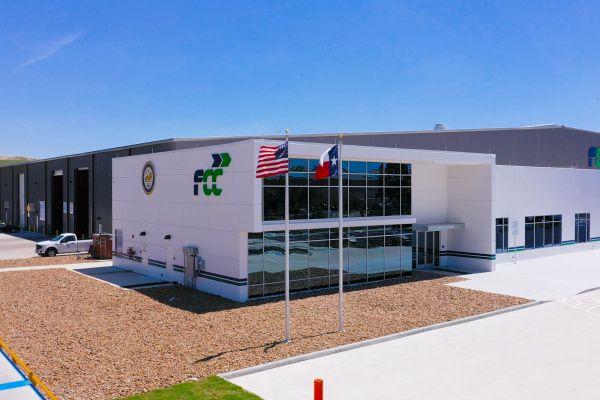 The Houston Material Recycling Facility (MRF), built, financed and operated by FCC Environmental Services, the American FCC's affiliate specialized in delivering environmental services, has been honored with the Recycling Facility of the Year 2020 award by the National Waste & Recycling Association (NWRA). This award recognizes innovations and state of the art constructions and operations in recycling facilities. FCC won this same award in 2017 for its Dallas MRF, also in Texas. These facts allowed the company to become the biggest recycling firm in the Lone Star State.
The Houston MRF started operations in 2019, after the city of Houston awarded FCC a tender with the purpose of designing, building, financing and operating this facility, for a term of 15 years with a possible 5-year extension, which means an order book value in excess of $250 million. The state–of-the-art Recycling exclusively receives, sorts, recovers and markets all the city's recyclable materials. The plant has been designed to process up to 145,000 tons per annum and represents an investment over $25 million. The sorting process is fully automated and is equipped with the latest material separation technologies. Optical and elliptical sorters, screen and cleaning systems for paper, cardboard and glass, EDDY current and overband magnetic separators are some of the sophisticated technologies that have been implemented. The plant spreads over a space of 11,200 square meters, while the office building covers a total of 1,300 m2 and the workshop about 700 m2. This brings the total area of the facilities to 5 hectares, the equivalent of eight football fields.
These installations allow Houstonians to put more materials in their recycling bins and less in the landfills, therefore increasing the amount of secondary raw materials produced. Since 2016, Houstonians had been asked to remove glass from the recycling bin, but with the FCC recycling facility, glass can be recycled again and turn it into revenue. Another important improvement, in which FCC is a pioneer in the US, is the separation of plastic film using an optical sorter and a vacuum system, and cardboard tridimensional sorting systems suited to small particles, both integrated into the process line.
FCC has also built an educational center within this facility to help the City of Houston meeting its environmental goals by training and educating children and adults in best practices for sustainability and recycling.
With this important and prestigious award, FCC consolidates its leadership at the forefront of innovation in urban solid waste collection and recycling systems, a sign of the company's identity since its incorporation 120 years ago.
The National Waste & Recycling Association (NWRA) is the leading organization providing leadership, advocacy, research, education and safety expertise for the waste and recycling industries. NWRA advocates at the Federal, State and Local levels on all issues of importance to its member companies as they provide safe, economically sustainable and environmentally sound services to communities in all 50 states and the District of Columbia.