08/06/2023
FCC Servicios Medio Ambiente starts collection service for the city of Palm Coast (Florida, USA)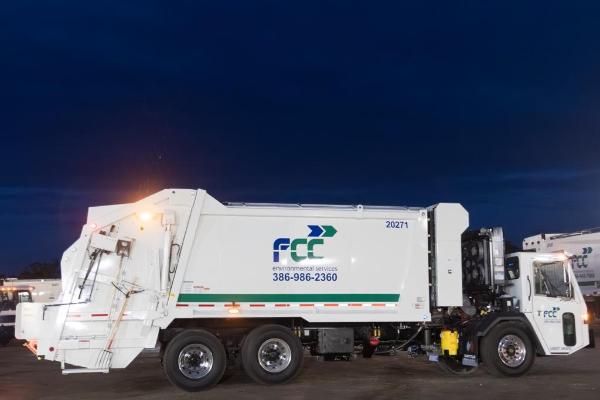 FCC Environmental Services, the subsidiary of FCC Servicios Medio Ambiente in the United States, commenced successfully the solid urban waste collection service for the city of Palm Coast (Florida) on 1st June, which was awarded to the company in July 2022. The contract represents a potential order book value of $175 million (around €163.3 million) for a term of up to ten years.
Located in Flagler County and home to more than 90,000 people, Palm Coast is one of Florida's most vibrant and fastest growing cities. To carry out this contract, which includes the collection of residual waste, recyclables and pruning and yard waste, the company boasts a fleet of 35 trucks, 30 of them powered by compressed natural gas, 72 employees and an investment of $15 million (around €14 million).
With the start-up of this new contract, FCC Environmental Services serves nearly two million inhabitants in Florida, increasing its already significant presence in the state. In the last twelve months, FCC has signed contracts worth $2.1 billion (€1.97 billion) in the United States, where it serves more than 11 million inhabitants. This contract is yet another milestone in the development and consolidation of the company's business in Florida and it reinforces its important position as one of the leading waste management and urban services companies in the state and the country.