FCC Servicios Medios Ambiente afianza su posición de liderazgo en Florida con un contrato de 380 millones en el Condado de Hillsborough
08/06/2021
FCC Servicios Medios Ambiente reinforces its leadership position in Florida with a 380 million contract in Hillsborough County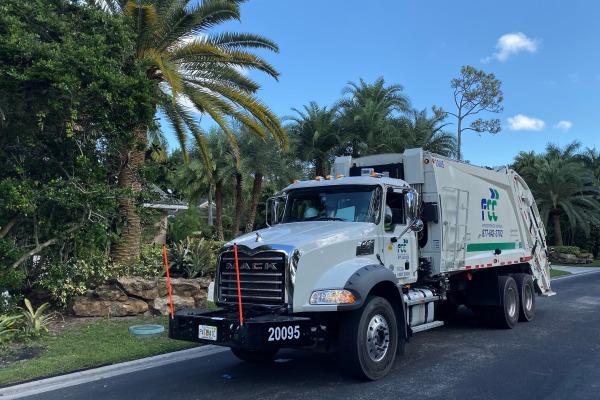 Hillsborough County (Florida) has awarded FCC Environmental Services (FCC Servicios Medio Ambiente's US subsidiary) the largest of the three lots in the new contract of residential and commercial solid waste collection. The contract foresees a term of eight years and eight months, with a potential extension of four years, and represents a total order book value of $280 million (around €230 million). This agreement also grants FCC the exclusive franchise to provide the commercial collection service in its area which will add further 100 million to the backlog.
To service the city's 105.000 residences in the awarded area and cover the apartment blocks and commercial collection service, a fleet of 95 compressed natural gas (CNG) lorries will be put into service. The mencioned fleet will be based at newly built facilities and will also include the necessary gas refueling station.
FCC Servicios Medio Ambiente's US subsidiary reinforces thus its leadership in the state of Florida, where it already holds a strong presence with contracts in Palm Beach, Orange, Volusia, Polk and the recently added Wellington, among others. Iñigo Sanz, FCC Environmental Services CEO, expressed that the Hillsborough contract represents a major milestone in the history of FCC in the state of Florida since, after this award, the company will serve over one and a half million inhabitants in this state.
FCC Environmental Services is one of the top 20 companies in the United States in comprehensive solid waste management and recycling. The company is present in the states of Texas, Florida and Nebraska. It serves nearly 8.5 million Americans through more than 25 municipal contracts signed in recent years, with a value over $2 billion.
FCC Servicios Medio Ambiente has been providing municipal services and integrated waste management for more than 110 years within the FCC Group, and serves over 66 million people in over 5,000 municipalities. The company operates a network of over 700 waste management facilities with nearly 200 environmental compounds, including 11 green, non-fossil energy recovery projects with an annual processing capacity of 3.2 million tonnes and 360MWe.