FCC Servicios Medio Ambiente starts services in Omaha and reinforces its presence in the USA with new contracts
28/12/2020
FCC Servicios Medio Ambiente starts services in Omaha and reinforces its presence in the USA with new contracts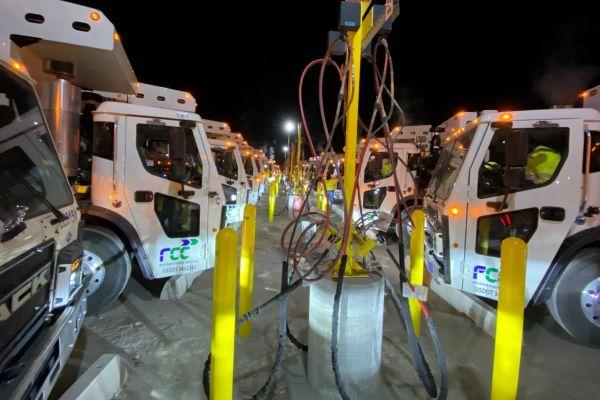 On 30th November, FCC Environmental Services (US subsidiary of FCC Servicios Medio Ambiente) started delivering urban solid waste and pruning waste collection, and household recycling centre management in the city of Omaha, Nebraska. The new contract represents an order book value of more than $500 million for a period of up to 20 years.
In order to attend to the city's 466.000 inhabitants, the company will provide the service with a fleet of 69 trucks powered by Compressed Natural Gas (CNG), with the important benefits of reducing the environmental impact and carbon footprint in the city. In addition to its important size, the contract has a special strategic importance for FCC, since it will serve as a development pole for its future expansion in the Midwest.
Furthermore, FCC Environmental Services continues to consolidate its presence in the US market, as the firm has been awarded the new contract for the final management of recyclable waste in the same city of Omaha and a contract for the collection of waste from public facilities in Volusia County (Florida) for a period of five years. The company has already deployed more than 600 vehicles, around 800 employees and serves more than eight million Americans, with a signed contract portfolio exceeding $2 billion.
In the last months, FCC Servicios Medio Ambiente, which serves nearly 60 million people in 12 countries, has achieved significant success both in Spain, where it has been awarded the tenders of Segovia and A Coruña and has renewed the contract with the city of Oviedo, and internationally. In the United States, FCC Environmental Services' Material Recover Facility (MRF) in Houston (Texas), has received the "Best Recycling Facility in the United States 2020" award by the National Waste and Recycling Association (NWRA). In the United Kingdom, FCC Environment has been awarded the contract for the management of all the Household Waste Recycling Centres (HWRC'-s) in the Mid and East Kent area. FCC Servicios Medio Ambiente counts on 11 Waste-to-Energy projects with a total treatment capacity of 3.2 million tons per annum and 360 MWe of non-fossil energy.