FCC Environment selected in the European Business Awards for the Environment for its 100%-electric chassis-platform
07/05/2020
FCC Environment selected in the European Business Awards for the Environment for its 100%-electric chassis-platform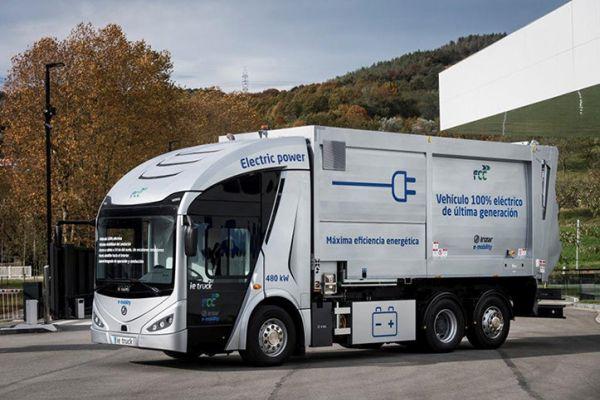 FCC Medio Ambiente (the Spanish brand for FCC Environment) has been awarded at the 2019/2020 European Business Awards for the Environment (EBAE) for its project: "Self-supporting, high-efficiency, modular platform with permanent electric traction, plug-in function, and advanced low-entry cabin (VEMTESU)", in the product & services category.
Among the 115 candidates received from 16 Spanish Regions, the jury has highlighted the quality of 25 companies, among which is FCC Medio Ambiente. In addition, FCC Medio Ambiente's equipment has been selected between the top 12 projects in order to compete in the European phase of these awards, whose jury will meet soon and whose award ceremony is scheduled for next autumn.
This 100%-electric, industrial chassis-platform for urban service vehicles, jointly developed by FCC Medio Ambiente and Irizar Group won the World Smart City Awards in the Innovative Idea category, within the framework of Smart City Expo World Congress 2019, world leader event in the smart city sector. The industrial series production of this Zero Emission Vehicle (ZEV) chassis, with a drastic reduction in noise emissions, pollutants and CO2 and 50% less energy consumption than a conventional vehicle, will boost the implementation of affordable e-mobility on heavy goods vehicles suitable to all urban service purposes for all metropolitan areas, with the consequent environmental benefits.
The European Commission has been organising the EBAE since 1987 to recognise companies that demonstrate their commitment to putting sustainable development into action as part of their business model. The Biodiversity Foundation, of the Ministry for Ecological Transition and the Demographic Challenge, has been the entity that coordinates these community awards in Spain since 2013.
Innovation is in the DNA of FCC Medio Ambiente, which has been researching electric mobility for over 40 years and developed its first 100% electric collection truck in 1974. It currently has a fleet of more than 16,000 vehicles, of which nearly 2,200 are electric, Bi-Power or CNG.