FCC Medio Ambiente will take charge of the waste collection and street cleansing service in Torrejón de Ardoz (Madrid)
27/10/2021
FCC Medio Ambiente will take charge of the waste collection and street cleansing service in Torrejón de Ardoz (Madrid)
A joint venture formed by FCC Medio Ambiente and Valoriza will provide services to the municipality over the next 10 years for more than €142 million.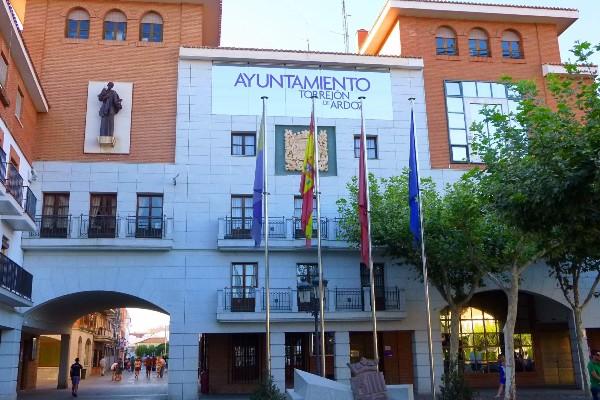 A joint venture comprising FCC Medio Ambiente and Valoriza will take over the municipal solid waste collection and street cleansing service for the city of Torrejón de Ardoz (Madrid) during the next 10 years for more than €142 million.
FCC Medio Ambiente has been providing services in one of the most important towns in the Corredor del Henares area since 1983. To serve the over 130,000 inhabitants of the municipality, the consortium will renew 80% of the fleet with low-emission hybrid, electric and Compressed Natural Gas (CNG) vehicles, which responds to the Torrejón City Council's concern for sustainable development and care for the environment. The new service to be implemented is based on greater mechanisation in the provision of services and on increasing the human and material resources on the streets, such as sweeping and mixed street washing teams. The CNG collection vehicles will have their own refuelling facility.
100% of the containers will be renewed, with a model that improves visibility for pedestrians and vehicles and will be more accessible for people with reduced mobility. The 5th container for organic matter (brown) will also be progressively introduced throughout the city and environmental communication campaigns to raise public awareness will be boosted.
In addition, it contemplates an increase in collection services in trade and industrial estates, and a reinforcement of the bulky items and pruning collection services. Neighbourhood Recycling Centres will be incorporated to cover the entire municipality and make it easier for citizens to collect other kinds of household refuse, with the consequent increase in recycling rates among the population.
In order to provide the best service to the city, the afternoon, Sunday and public holiday shifts will also be reinforced, which means a total staff of 204 people.
The contract will be managed with the support of the state-of-the-art VISION integrated digital platform, developed exclusively by FCC Medio Ambiente. It enables the control, monitoring and optimisation of services and makes it possible to interact in real time with the requests of the residents of the municipality in order to offer the service as quickly as possible. It also has a wide range of possibilities for registering incidences, suggestions and/or complaints, and is designed to offer said possibility to all the agents involved and users of the service.