20/12/2021
FCC Medio Ambiente pays tribute to people who have been within the company for 25 and 40 years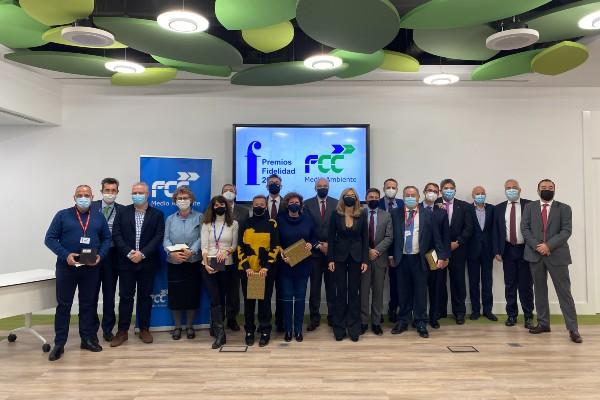 On Friday 17th December, FCC Medio Ambiente presented the Loyalty Awards 2021 to people who have completed 25 and 40 years of work within the company. The tribute ceremony, held at the corporate headquarters in Las Tablas, was presided over by Jordi Payet, CEO of FCC Medio Ambiente, who presented this token of recognition to each of those present. The event was also followed online by a large number of attendees.
The Loyalty Awards recognise the dedication of those people who have carried out a long professional activity in FCC Medio Ambiente.
After handing out the awards, Jordi Payet congratulated all the recipients and in his words he emphasised his great satisfaction at the holding of this event, "one of the most important that may be held by FCC Medio Ambiente". He emphasised that, for the company, which is made up of people, it is a source of pride to carry out such recognition, as these workers are a sign of the trust and sense of belonging in the FCC Medio Ambiente team.
Unfortunately, due to the current social and health situation, it has not been possible to bring together all the honorees at this event, but FCC Medio Ambiente would like to thank all the people who have achieved this recognition, whose work and effort every day help the company to achieve its objectives and continue to grow.