FCC Environment awarded the contract for the transfer and treatment of domestic waste service of the province of Salamanca
03/02/2020
FCC Environment awarded the contract for the transfer and treatment of domestic waste service of the province of Salamanca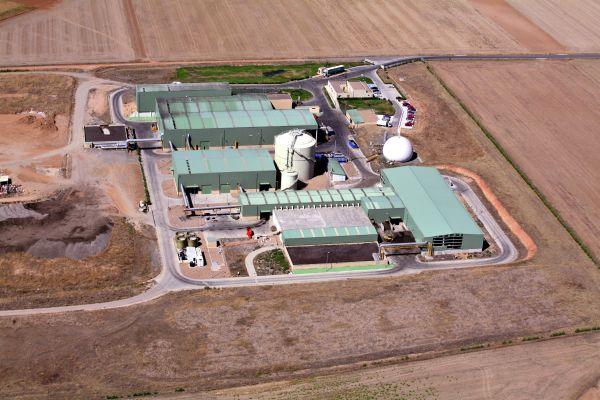 FCC Medio Ambiente (the Spanish brand for FCC Environment) has signed the new contract for the operation of the transfer and treatment of domestic waste service in the province of Salamanca, promoted by the Consortium for the Management of Urban Solid Waste of Salamanca (GIRSA). The new award is for the next 5 years and represents a portfolio of almost € 30 million.
The services include also the operation and maintenance of the Refuse Treatment Centre (RTC) located at Gomecello. The Environmental Compound consists of a pretreatment area with a total capacity of 140,000 tonnes per annum MSW; an anaerobic digestion line with a throughput of 20,000 tpa; a composting area producing 50,000 tpa; a landfill for the disposal of non-recyclable waste with 1,000,000 m3 capacity and, finally, a leachate treatment plant to deal with the effluent generated at the facility.
FCC Medio Ambiente has been providing operating and maintenance services at the environmental compound since 2008. The RTC recovered 6,297 tonnes of by-products and produced 2,500 MWh of clean energy recovered along the last year, mostly self-consumed (85%), along with 13,550 tons of compost.
The contract also includes the renovation of the RTC facilities with a €5 million investment, where it is worth highlighting the construction of a new maturation area for compost, the improvement of pretreatment lines with the inclusion of bag-openers, new sievers, automatic bunkers, new balers for iron-recovered materials and non-recyclable items, the latter with a new system for shrink-wrapping, and a glass recovery system in the compost-refining sector.
On the social side, personnel from social-disadvantaged groups will be hired through FCC Equal CEE, Special Employment Center, in order to covering absenteeism and to carry out certain services, as the cleaning of common buildings and laundry. Other existing actions, such as the equality plan or the reconciliation measures for family life and job, will also be enhanced.