03/10/2019
FCC Environmental Services renews the Houston Biosolids contract, at the USA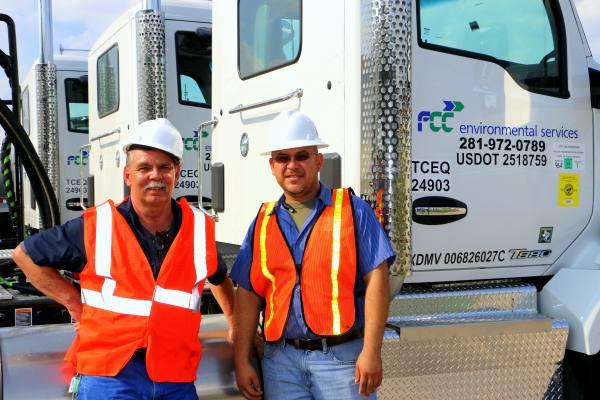 The Houston (Texas) City Council has unanimously awarded the contract for the management of all the biosolids waste produced by the City´s waste water treatment system for 5 more years to FCC Environmental Services, the American affiliate of FCC Servicios Medio Ambiente. The total backlog for this contract is $30.1 million (around €27.5 million).
FCC will deliver the service with a fleet of 22 trucks, 40 end-dump and 4 vacuum trailers, and will cover all the City's waste water treatment plants, which serve 2.3 million inhabitants which generate approximately 100,000 tonnes of waste per year.
This success means for FCC Environmental Services the renewal of its first municipal contract, awarded 5 years ago, and shows the trust the City has put on the quality of services provided by the firm. With this new contract, the total portfolio awarded to FCC along these 5 years would exceed $1.9 billion, extensions included.
FCC is already providing services at many important cities and counties such as Houston, Dallas, Orlando, Palm Beach, Omaha or Lakeland, among others. The total population attended in the US is now more than 8.5 million. There are already 17 contracts executed by FCC Environmental Services in the United States, where Omaha waste collection contract in Nebraska, amounting to $255 million, was recently awarded this year.
FCC operates at the United States through FCC Environmental Services, which carries out activities of waste collection, recycling and treatment of urban solid waste, industrial waste management and remediation of soils, among others.
In the last few months, the environmental services area of the FCC Group has received important awards in the international arena. In the United Kingdom, FCC Environment recently signed an agreement with the Danish fund Copenhagen Infrastructure Partners (CIP) to develop one of Europe's largest energy-from-waste facilities in Lostock, with a capacity of 600,000 tonnes per year. A few months ago the Houston (Texas) Material Recycling Facility (MRF), at the USA, started full operations. This plant will sort and revaluate the city's recyclable materials and will manage their subsequent sale, for a period of up to 20 years. The facility, with a throughput of up to 145,000 tons per year, has been designed, financed and built by FCC, and joins the existing recycling plant in Dallas (Texas), which operates at full capacity and has been selected by the National Waste & Recycling Association (NWRA) as the Best Recycling Facility in North America.