18/11/2019
FCC Environment participates in Smart City Expo World Congress 2019 (SCEWC) in Barcelona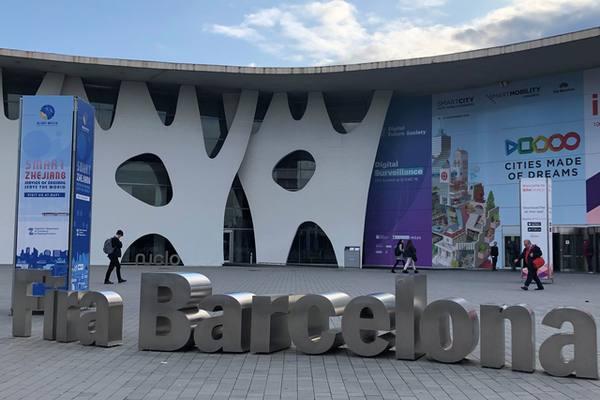 FCC Environment will once more participate in the Smart City Expo World Congress 2019, to be held in Barcelona between 19th and 21st of November. This is the world leader event in the smart city industry, where great experts, municipal representatives, institutions, academic leaders, research centers, companies and entrepreneurs meet every year.
At the expo, FCC Environment will offer relevant information about the area and its position within the Smart City framework, where, through panels and interactive displays will exhibit its most relevant innovative projects to transform society towards a circular economy model.
This year, the past meets the future at the "The Village", where the FCC Environment's affordable e-mobility platform will be exhibited, which represents a breakthrough to implement e-mobility for heavy-duty municipal service vehicles in smart cities.
Within the framework of the company's social commitment, FCC Environment, through its Special Employment Centre 'FCC Equal CEE', unites forces again with 'Incorpora Programme' of La Caixa, 'Inserta Empleo' of Fundación Once and the Smart City Expo World Congress Organisation, with the purpose of celebrating the "Second Employment Fair for Vulnerable People with Difficulties for Social Inclusion", as proof of their commitment to the communities in which they operate and aware of the fact that smart cities must become more and more inclusive.
In this edition, FCC Environment supports the "Towards Inclusivity" initiative promoted by the congress organization, where actions are taken to ensure that the congress is accessible to all, in which everyone feels represented and has a voice.
Through the participation at this type of events, FCC Environment shows its stakeholders the latest innovations developed and its capacity to provide effective and efficient responses to the needs of cities and their inhabitants. Innovation is in the DNA of the company since its establishment over one hundred years ago, creating sustainable and efficient communities and ecosystems and improving the quality of life of its citizens on a daily basis.
Visit us at the stand B-239