FCC Environment supports an informative breakfast with Francina Armengol, the president of Balearic Islands
21/01/2020
FCC Environment supports an informative breakfast with Francina Armengol, the president of Balearic Islands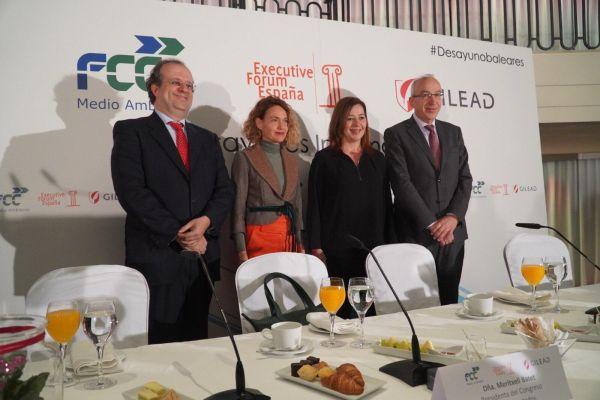 The President of Balearic Islands government, Francina Armengol, has participated on Tuesday in an informative breakfast organized by Executive Forum with the collaboration of FCC Medio Ambiente (the spanish Brand for FCC Environment) which has been attended by many political and business personalities.
The president of the Spanish Congress of Deputies, Meritxell Batet, has been in charge of opening the event by introducing the president of the Balearic Islands, Francina Armengol, as "an insistent defender of her region and citizens".
The Balearic president promoted a three level dialogue scheme: government partners, institutions and citizens. "We live in a restarting moment that must be a new beginning for our society and democracy. We want tourism to remain to be our economic engine and it must be sustainable," said Armengol.

On behalf of FCC Medio Ambiente, attended the event its CEO, Jordi Payet, who carried out the closing of the event by thanking Francina Armengol for her conference and highlighting her commitment to sustainable development and attitude of dialogue, and wishing her "great success along the way it's been undertaken."