23/11/2021
FCC Environment shows once again its commitment to Barcelona and the global smart cities project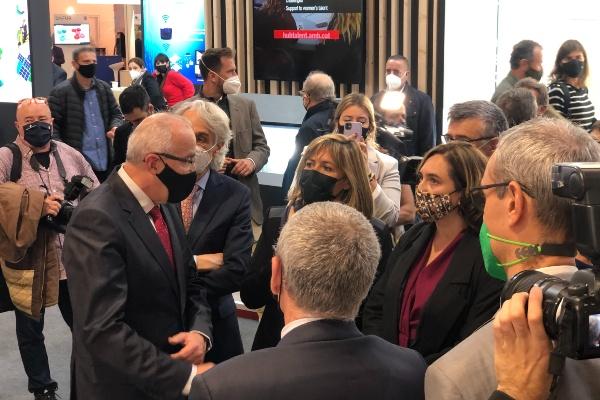 After a difficult break due to the COVID-19 virus pandemic, FCC Medio Ambiente/Environment has once again been present as a Global Partner at the Smart City Expo World Congress 2021, as it has been doing since the first edition in 2011.
For FCC Environment, the Smart City Expo World Congress, this year under the slogan "We are the cities we make", is the world's leading event in the smart cities industry, showcasing all the trends and innovative technologies that help make cities smarter and more sustainable.
In this regard, FCC Environment has focused its participation and the design of its stand on the new Sustainable Horizon 2050 (#SH2050), which represents a business development strategy based on sustainability for the next 30 years.
The FCC Environment stand has been a great success in terms of public attendance and was visited by numerous authorities from the city of Barcelona and the Provincial Council, the Generalitat and the Ministries of Science and Innovation and of Transport, Mobility and Urban Agenda.
The 2050 Sustainability Strategy establishes a set of demanding objectives and commitments with high added value for the company and the whole of society. The action plan is structured into four main axes: environmental, social, excellence and governance.
Yet another year, FCC Environment has shown its commitment to the city of Barcelona and the Global Smart Cities project.