FCC Medio Ambiente grows in the municipal services market in northwest of Spain with the award of the A Coruña street cleaning contract
06/07/2020
FCC Medio Ambiente grows in the municipal services market in northwest of Spain with the award of the A Coruña street cleaning contract
With the new contract, the city advances in the innovation and sustainability of services.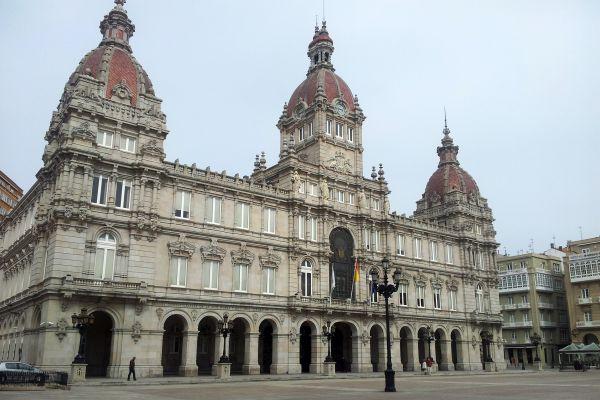 A Coruña City Council has awarded a joint venture led by FCC Medio Ambiente (the Spanish brand for FCC Environment) the new contract of street cleaning for eight years. The order book value of the contract is almost 105 million euro.
In order to serve the more than 245,700 inhabitants and cover the 617 km of city streets including foothpaths and roadways, the new service will have more sustainable vehicles, with electric and Compressed Natural Gas (CNG) engines, classified as "Zero Emission" or "Eco" that will minimize the use of diesel and petrol, with a great reduction of pollutant emissions during their provision.
The fleet of vehicles and specialized machinery will include nineteen CNG auxiliary vehicles, twelve of them equipped with open box and seven with closed box; eight electric scrubbers, six electric inspection vans, five wash-down soundproofing auxiliary vehicles, three closed-box electric auxiliary vehicles and two electric pedestrian sweepers, among others.
To carry out the different services, FCC Medio Ambiente will have a staff of 290 employees. In the event of new recruitments, members of groups such as women victims of gender violence and others at risk of social exclusion will also be hired.
The structure of this new service is based on the particularities of the different areas of the city, promoting a joint vision of the spaces and the streets, areas and neighbourhoods as a whole. As a consequence, multipurpose services for global-approach treatments are planned to be carried out with the new machinery. In this way, it is possible to implement mechanized treatments in areas where they could not be provided until now due to the high level of pedestrianisation at the streets. At the same time, mobility will be improved in order to facilitate the controlled accessibility of a greater number of vehicles.
As new features, the service will be strengthened in the city´s busiest areas, such as those with the highest concentration of hospitality business, the frequency of mechanical and manual sweeping will be increased, the removal of graffiti and weeding will be reinforced, and public space will be enhanced. Due to the use of electrical machinery and minimising night-time work, noise emission will also be reduced.
On the other hand, the city's litter bin network will be renovated, with the implementation of an emergency plan that will adapt the existing equipment until it is replaced.
Finally, different awareness campaigns will be launched to improve habits and encourage responsible attitudes among citizens so that they can enjoy a cleaner city.
All the services will be organised and monitored through VISION, a comprehensive digital management platform developed exclusively by FCC Medio Ambiente, whose main objective is to generate useful information in a simple and effective way, and transform it into knowledge that allows meeting customer's requirements and supports the making of strategic decisions in order to improve the service.