FCC Medio Ambiente will build and operate the new organic material treatment plant in Valdemingómez, Madrid
20/10/2021
FCC Medio Ambiente will build and operate the new organic material treatment plant in Valdemingómez, Madrid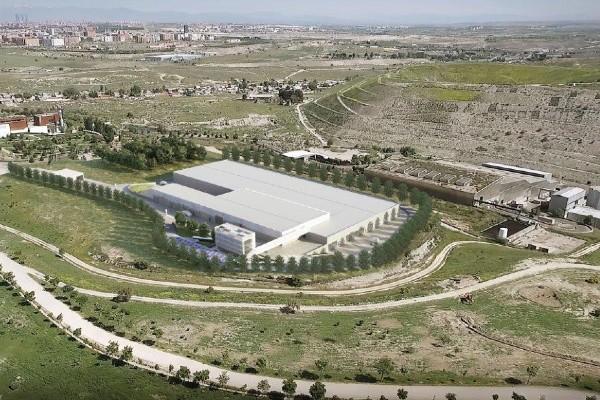 The Madrid City Council has awarded the contract for the construction project, works, and operation of a new organic material treatment plant at the Valdemingómez Technological Park to a Joint Venture led by FCC Medio Ambiente, which will serve the city's more than three million inhabitants. The order book value amounts to €33 million for a term of four years and nine months with a possible two-year contract extension. Construction of the plant is scheduled to start at the end of 2021 and be fully operational in spring 2023.
The facility will spread over an area of more than 47,000 m2 on a 67-hectare plot and, by means of a versatile, modular and highly automated process, will ensure the treatment of the total household and commercial waste streams containing organic matter coming from the selective collection implemented in the municipality of Madrid. The technological solution awarded will guarantee a high-quality level of the more than 37,000 tonnes per year of compost expected to be obtained in the production process, which will facilitate its use as class A manure or fertiliser in accordance with the legal criteria established for this purpose.
The plant will preferably process all the digestate obtained at the Dehesas Biomethanisation Plant from the Organic Fraction generated in the Municipality of Madrid, together with vegetable fraction from pruning, which will be used as structuring material in the biological treatment process. The facility is divided into four areas: reception and feeding, biological treatment, refining and storage and shipment of compost.
The design of the plant has focused on total innovation: maximising the level of automation and control over the production processes, so that from the unloading of the digestate to the collecting of the highest quality compost there will be no manual intervention by the operating personnel. On the other hand, on environmental sustainability, by optimising energy efficiency, minimising noise and odour emissions and with an architectural solution that seeks to reduce the visual impact of the facilities and ensures environmental integration into its surroundings. And finally, with strong safety measures in terms of Environmental protection and Occupational Health and Safety.