FCC Medio Ambiente is awarded the contract for the refurbishment and operation of the Valladolid Environmental Complex
24/06/2021
FCC Medio Ambiente is awarded the contract for the refurbishment and operation of the Valladolid Environmental Complex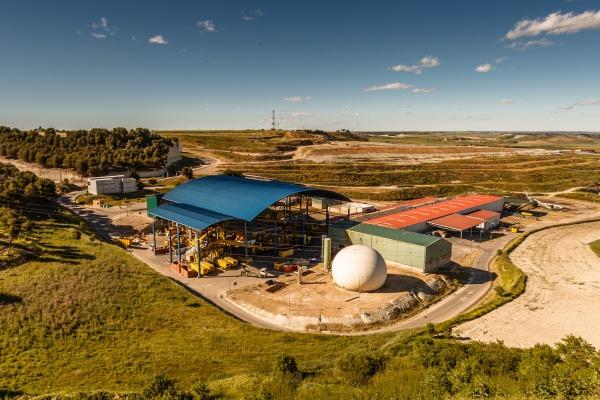 A Temporary Joint Venture led by FCC Medio Ambiente has been awarded the contract for the design, construction and operation of the Domestic Waste Treatment and Disposal Centre (CTR in Spanish) by the Valladolid City Council, which serves 521,000 inhabitants all over the province. The total contract portfolio amounts to 138.43 million euros for a period of 11 years.
The investment in the refurbishment of the environmental complex is around 45 million euros, it will be carried out over 15 months and aims to adapt its facilities to the new legislation and waste management system, based on 5 fractions of separate collection: organic or separately collected organic fraction (in Spanish, FORS), inorganic or residual fraction, lightweight packages, paper-cardboard, and glass. The new plant is scheduled to be operational at the end of 2022 and the contract provides for a 9-year operating period.
The facility, whose design capacity is of 212,500 tonnes per year will have, among other services, sorting lines for the organic, packaging and remaining fraction, a biomethanisation plant, a composting area in tunnels for the FORS fraction and another one in a close reactor for the residual fraction, a building for the classification of bulky waste, a treatment plan for leachate generated in the facilities and a cogeneration zone, as well as a final deposit for non-recyclable waste or rejections.
The most important innovations of the awarded refurbishment project are based on the automation of the treatment and sorting lines with the latest technology, the implementation of a new closed and automatic aerobic treatment and classification system for the residual fraction with a capacity 55,000 tonnes/year, or the construction of two new differentiated refining lines for compost and biostabilised material, the latter with automatic glass recovery. In addition, a new process for the depuration of leachate generated at the CTR will also be implemented, including an atmospheric evaporation system, which will use the heat generated from the biogas engines.
All the energy consumed in the facilities will come from the cogeneration plant, from the biogas extracted from the rejection tank and from biomethanisation. Innovative systems and constructive improvements will also be implemented for the treatment of the air generated in the complex, and an R&D centre will be set up to manage projects aimed at research into the reduction of residuals and improvement of the leachates, among other aspects.
FCC Medio Ambiente has been linked to the environmental complex for over 35 years, as it was awarded the construction and operation of the original facility in 1999 and has been managing the controlled waste landfill since 1985.