16/01/2020
FCC Environment awarded the waste management and street cleaning contract in Fuengirola, Malaga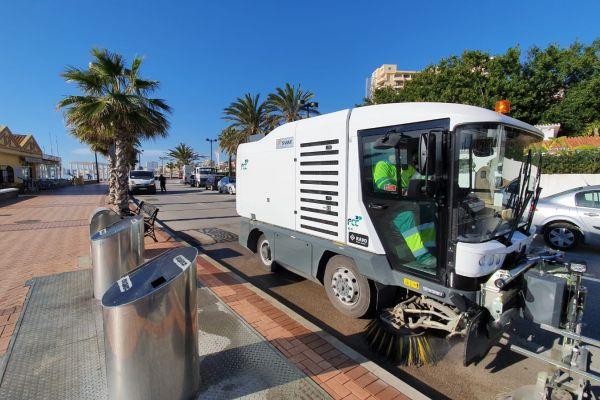 Fuengirola City Council (Málaga) and FCC Medio Ambiente (the Spanish brand for FCC Environment) have signed the new contract for solid urban waste collection and street cleaning for a period of 4 years with two possible extensions of one year each. The total portfolio of the contract amounts to nearly 23 million euros.
This wouldn't be the first time that FCC Medio Ambiente works for Fuengirola, since it provided refuse collection and cleaning services for the city between 2005 and 2015.
In order to serve in excess of 75,000 inhabitants and collect around 38,000 tons per year of solid urban waste, the service will have a fleet of 3 side-loading lorries of 25 m3, 3 rear-loading lorries of 18 m3, 3 open back, tipping vehicles, 4 high-pressure cleaner porter vehicles for washing containers, a side-loading and a rear-loading container washer lorry, a workshop van and a mobile recycling centre container body.
As for the street cleaning service, which covers about 210 km of street distributed in 25 sectors, the company will have vehicles and specialized machinery such as 20 electric tricycles, 8 open back tipping ancillary vehicles, 3 vacuum mechanical sweepers, 6 wash-down vehicles, a scrubber, an self-propelled washing machine and a high-pressure hydro-cleaning van.
To carry out the different services, FCC Medio Ambiente will have a staff of 148 employees. During the summer, there will be reinforcements in both the waste collection and the street cleaning services to cover the needs of the population of Fuengirola.
All the services will be organised and monitored through VISION, a digital management platform developed exclusively by FCC Medio Ambiente, whose main objective is to generate useful information in a simple and effective way and transform it into knowledge that supports the making of strategic decisions that help improve the service.