FCC Medio Ambiente starts operations of Maintenance and Energy management for Infraestructures of Catalonia
07/04/2022
FCC Medio Ambiente starts operations of Maintenance and Energy management for Infraestructures of Catalonia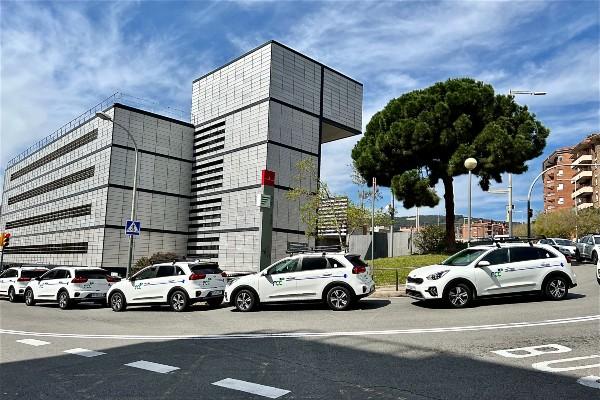 FCC Medio Ambiente has started operations of upkeep and maintenance, and energy management and environmental improvement of public-use equipment for Infraestructures of the Generalitat of Catalonia, a client that the company has been serving since 2008. The award represents a €12 million order book value for the next three years, with a possible extension of two years.
The company, by itself or through its subsidiary SELSA, has been awarded lot 2 with 52 centres, lot 6 with 23 centres and, in a joint venture with FCC Construcción, an FCC Group company, lot 7 with 27 buildings. Overall, the contract will provide services to 102 centres out of 309 tendered, making FCC Group the main provider of services for Infrastructures of the Generalitat.
The service will have a staff of 49 people and 33 newly acquired vehicles with a Zero Emission Environmental Label, in line with the Generalitat's commitment to the fight against climate change and care for the environment. These units will be added to the equipment already operational, thus increasing the company's Zero fleet in this service, which now accounts for more than 75%. There will also be specialised machinery such as combustion analysers, thermographic cameras, low voltage testers or luxmeters, among others.
The service is committed to the remote management of facilities and energy efficiency, therefore an energy manager and a remote-control technician will be available for each lot. FCC Medio Ambiente has extensive experience with the client in this speciality, having designed and executed more than 70 remote management and control installations since 2017.
For the comprehensive management of the services, the digital platform VISION, developed exclusively by the company, will be used, which allows the control, monitoring and optimisation of tasks, including attendance and consumption control. There is also a mobility app for conducting regulatory inspections digitally.
FCC Medio Ambiente provides cleaning, comprehensive maintenance and energy management services to more than 5 million people, combining technology with personnel management, and promoting the social and labour inclusion of vulnerable groups through Special Employment and Training Centres. FCC Medio Ambiente's Barcelona Capital city and Balearic Islands branch has been providing these services throughout Catalonia since 2005. It currently covers a surface area of 1,370,000 m2 and has a large portfolio of clients, such as the Catalan Health Institute, the Department of Home Affairs of the Generalitat of Catalonia, the Education Consortium, the City of Justice and municipalities such as Santa Susanna and Sabadell.