FCC Environmental Services signs an agreement to promote plastic recycling in the city of Houston, Texas (US)
11/02/2022
FCC Environmental Services signs an agreement to promote plastic recycling in the city of Houston, Texas (US)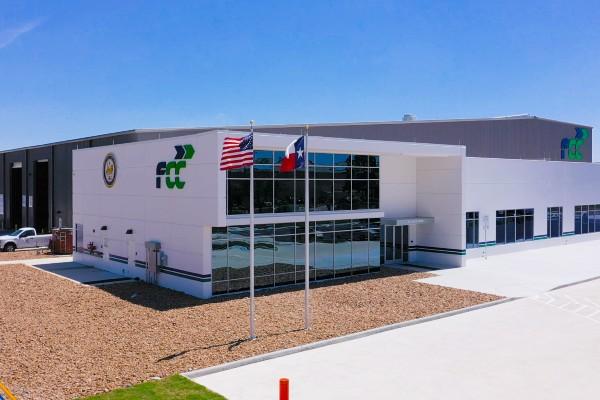 FCC Environmental Services, FCC Servicios Medio Ambiente's US subsidiary, recently signed a collaboration agreement with the City of Houston (Texas), ExxonMobil, LyondellBasell and Cyclyx International to establish the Houston Recycling Collaboration for the promotion of the increase of Houston's plastic recycling rates and to position the city as a world leader in advanced plastic recycling. Exxonmobil and LyondellBasell are two of the world's largest chemical companies planning to expand their recycling capacity; Cyclix International specializes in developing circular economy systems. FCC Environmental Services is one of the leading companies in the domestic and commercial waste recycling sector. This programme aims to increase plastic waste collection rates in all neighbourhoods of the municipality, including those plastics that are currently not collected.
This innovative project, first of its kind in the US, will focus on expanding access to recycling programmes for the community and local businesses, improving educational and awareness campaigns, and enabling the recovery of plastics that are difficult to recycle via alternative technologies.
Íñigo Sanz, CEO of FCC Environmental Services, expressed the importance of partnering with companies that have solutions for plastics that are more difficult to recycle or are more difficult to find an end market for, and highlighted that the goal of this collaboration is to increase the percentage of plastic that can be recycled and reduce the volume of that material that is deposited in landfills.
FCC Environmental Services is the FCC Servicios Medio Ambiente's affiliate performing activities of waste collection, comprehensive solid waste management and recycling in the United States. It is the largest recycling company in Texas thanks to its two material recovery facilities in Houston and Dallas. It is currently present in the states of Texas, Florida and Nebraska where it services more than 8.5 million citizens.
FCC Servicios Medio Ambiente is the company within the FCC Group that has been providing municipal services for more than 110 years and serves over 60 million people in 5,000 municipalities. It carries out a wide range of activities for citizens, such as comprehensive waste management, street cleansing, ground maintenance or energy efficiency services, among others.