09/03/2022
FCC Servicios Medio Ambiente acquires a company in the US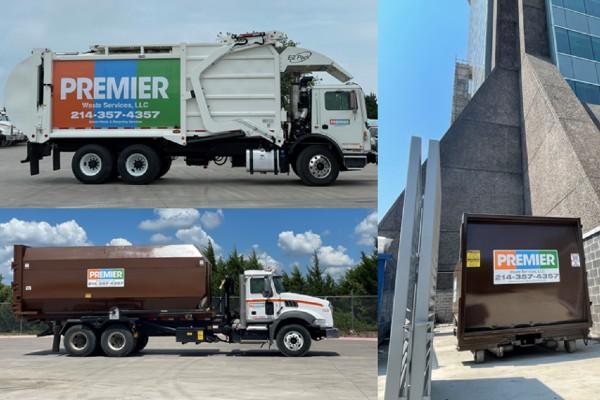 FCC Environmental Services, the FCC Servicios Medio Ambiente's affiliate performing comprehensive solid waste management and recycling activities in the United States, has completed its first US acquisition with the recent purchase of Premier Waste Services, LLC for a total enterprise value of $34 million (around €31.2 million). For over 20 years Premier has been providing commercial solid waste collection services covering the Dallas-Fort Worth metropolitan area. The company is servicing over 4,000 contracts with a fleet of 59 vehicles and more than 5,000 containers. The firm's historical presence in Texas' main commercial market, paired with the experience of its workforce, assets, commercial portfolio and synergies with FCC's existing business in the Dallas area, will be a real catalyst for the growth of the latter's business in this area.
Iñigo Sanz, CEO of FCC Environmental Services, has claimed: "Premier's company profile fits like a glove our Dallas-Fort Worth growth strategy, the fourth largest metropolitan area in the US. The complementarities and synergies it brings to our existing commercial and recycling business are extremely important and very promising. To date, all of our growth has been organically driven; with this transaction we are entering a new phase in which the combination of organic development with selective acquisitions will further enhance our business and its future growth rate."
FCC Environmental Services continues its steady growth in the US, where it already serves more than 8.5 million Americans, with more than 600 lorries and several recycling plants, employs more than 1,000 people and signed a backlog of more than $3 billion (around €2.75 billion). Revenues for 2021 reached €111.9 million, nearly a 50% increase on 2020, and the expected figure once all the contracted business is running in 2022 will be around €250 million. In the second year of the COVID Pandemic the company multiplied its EBITDA by 2.3.
FCC Servicios Medio Ambiente is the company within the FCC Group that has been providing municipal services and comprehensive waste management for more than 110 years and serves over 60 million people in over 5,000 municipalities around the world. Among the company's latest successes are the awards of the waste collection and street cleansing contract in Barcelona and the street cleansing and park and ground maintenance contract in Madrid, both in Spain, which represent a portfolio of €1.5 billion.