03/02/2020
FCC Environmental Services awarded two new contracts in the United States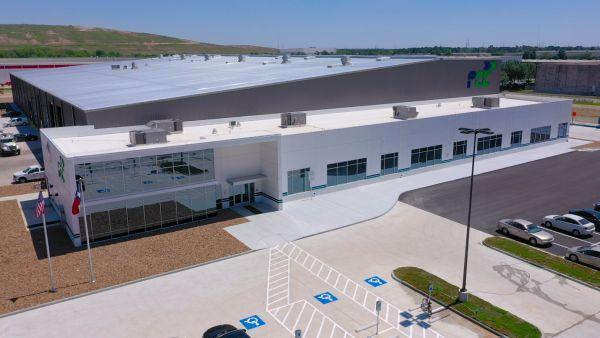 The City of Omaha (Nebraska), has awarded a new contract to FCC Environmental Services for the transportation of all the recyclables from the city drop off locations to the recycling facility, for a duration of 5 years and a total blacklog of $1.6 million.
This contract is added to the other two already signed with the City in 2019, one for the collection of solid urban waste for 10 years and possible extensions for an amount of up to $560 million; and another for the seasonal yard waste collection.
On the other hand, FCC has also been awarded a contract to provide the processing of the recyclables for the City of Huntsville, Texas, with a total value of approximately $300,000 for a 3 year period. The recyclables from the City of Huntsville will be processed in FCC's new State-of-Art facility located in Houston.
The City of Huntsville has a population of 42,000 people. Together with the other eight recycling municipal contracts, FCC provides recycling services to more than 4.5 million people in the State of Texas, and attends more than 8.5 million Americans.
FCC Servicios Medio Ambiente, the FCC Group's environmental services firm, is present in the United States through FCC Environmental Services, which carries out activities of municipal solid waste collection, recycling and treatment; industrial waste management and remediation of soils, among others. Along the last 5 years, FCC Environmental Services has built up an order book value of signed contracts exceeding $2 Billion. During 2019 the company has processed and commercialized around 150,000 tonnes of recyclable materials, helping to divert waste from the landfill in the cities where it operates.
In the last few months, FCC Servicios Medio Ambiente has achieved relevant successes both in Spain, where it has been awarded the waste collection and cleaning service contract in Jerez (Cádiz), as well as in the international arena. In the United Kingdom it has recently signed an agreement with the Danish fund Copenhagen Infrastructure Partners (CIP) to develop one of Europe's largest energy-from-waste facilities in Lostock, with a capacity of 600,000 tonnes per year. In the United States, the Houston (Texas) Material Recycling Facility (MRF), designed, financed and built by FCC Environmental Services, started full operations. This facility will sort, revaluate and market up to 145,000 tonnes of recyclable materials per year for up to 20 years. The Houston plant joins the recent Dallas (Texas) recycling plant, which is operating at full capacity and has been selected by the National Waste & Recycling Association (NWRA) as the Best Recycling Facility in North America.