01/09/2022
FCC Servicios Medio Ambiente awarded another contract in Florida (US) worth $63 million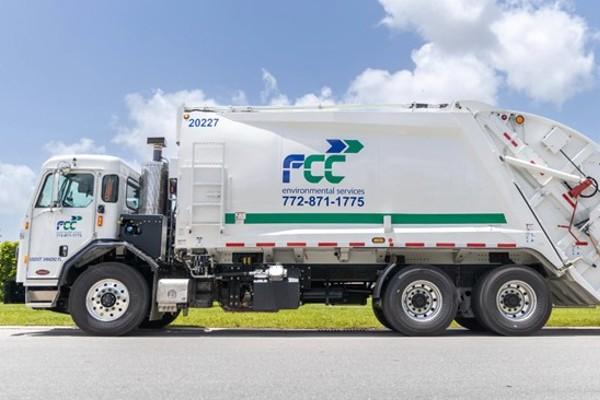 Lake County, Florida, awarded FCC Servicios Medio Ambiente, through its American subsidiary FCC Environmental Services, the contract for solid urban waste collection in Zone 1 of the county. The contract, which will commence on 3rd October this year, represents a backlog of $63 million (approximately the same figure in euros) for a 5-year term and a possible 3-year extension.
The awarded area comprises approximately 24,000 households and 75,000 residents for whom the company will collect residual waste, recyclable, bulky waste and pruning and yard waste fractions on a weekly basis. The contract entails an investment of $12 million, including the acquisition of a fleet of 20 collection lorries. In addition, 29 new jobs will be created.
Lake County has 395,000 residents and is located northwest of the city of Orlando, with its county seat in the city of Tavares. With this important award, the company further expands its significant presence in Florida, where it already serves nearly 2 million people.
FCC Environmental Services thus reaches a figure of more than a $2.2 billion portfolio of signed contracts just along this year 2022. This makes it one of the leading urban solid waste comprehensive management operators in the United States, both in terms of turnover and population, serving over 9 million Americans in five states of the country: California, Texas, Florida, Nebraska and Iowa.
Among the company's most recent successes are the award of the urban waste collection contracts for the cities of Port Saint Lucie and Palm Coast, both in Florida, for $625 million, and the renovation and operation of an environmental recycling compound in Placer County (California) for $1.5 billion.
FCC Servicios Medio Ambiente is the company within the FCC Group that has been providing municipal services and comprehensive waste management for more than 120 years and serves 60 million people in nearly 5,200 municipalities around the world. Among the company's latest achievements are the renewals in Spain of the waste collection and street cleansing contracts in Barcelona, Vigo and Zaragoza, and the street cleansing and park and ground maintenance contracts in Madrid, which represent a backlog of €2.5 billion.