FCC Environment UK gana los Premios a la Excelencia en Riesgos 2021 del International Institute of Risk and Safety Management (IIRSM)
en_US
28/05/2021
FCC Environment UK gana los Premios a la Excelencia en Riesgos 2021 del International Institute of Risk and Safety Management (IIRSM)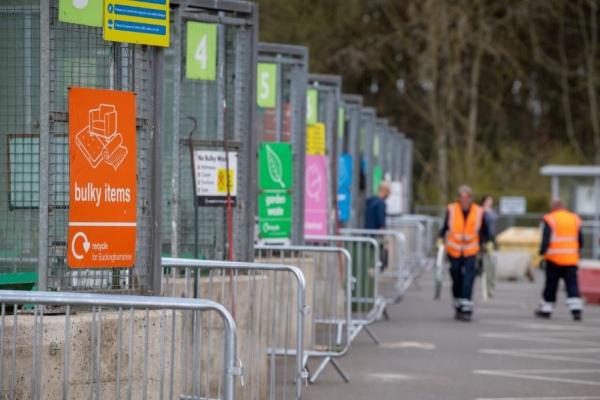 FCC Environment, líder en reciclaje y gestión de residuos en Reino Unido, ha obtenido dos prestigiosos galardones en los Premios a la Excelencia en Riesgos del International Institute of Risk and Safety Management (IIRSM, Instituto Internacional de Gestión de Riesgos y Seguridad Laboral).
La empresa ha obtenido el premio Barry Holt por sus buenas prácticas en prevención de riesgos laborales y, además, Paul Stokes, su director de Seguridad y Salud Laboral, Medio Ambiente y Calidad, ha sido galardonado con el reconocimiento del Presidente del IIRSM. Al respecto, Paul Stokes dijo: "Estos premios son el testimonio del duro trabajo y compromiso de toda nuestra plantilla en el mantenimiento de los más altos estándares para asegurar que todo el mundo permanezca seguro en el trabajo".
Los Premios a la Excelencia en Riesgos del IIRSM se entregaron el 20 de mayo en una ceremonia virtual a la que los asistentes se conectaron desde sus hogares y oficinas en todo el mundo.
En los últimos meses el compromiso de FCC Environment ha sido reconocido con varios galardones. En marzo de 2020 el British Safety Council concedió a la empresa el Premio Internacional de Seguridad 2020, situándola entre el 15% de los galardonados con mejores resultados. FCC Environment también obtuvo el Premio Mejor Empresa del Sector de gestión de residuos y recursos, ya que sus resultados se situaron en el 3% más alto de entre los galardonados.
Durante los meses de septiembre y octubre de 2020, FCC Environment se sometió a la Auditoría Cinco Estrellas del British Safety Council, tras la cual obtuvo la calificación más alta, además de recibir la distinción Sword of Honour que reconoce a aquellas empresas que alcanzan la excelencia en gestión de riesgos y seguridad laboral.