FCC, on the front line: helping in the country's social reconstruction after the impact of the COVID-19 pandemic
05/08/2020
FCC, on the front line: helping in the country's social reconstruction after the impact of the COVID-19 pandemic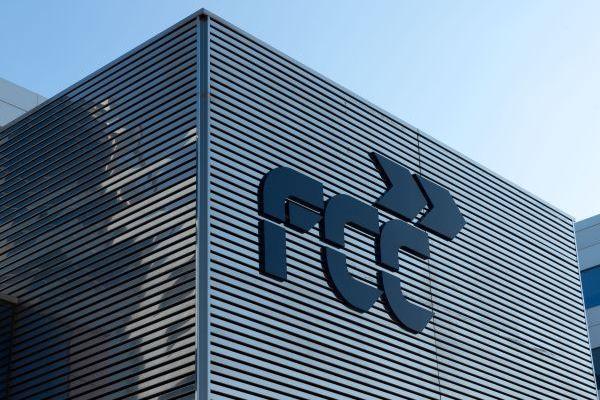 The FCC Group has actively collaborated in different actions for the country's social reconstruction after the impact of the COVID-19 pandemic through all its business areas and its employees, an exercise in solidarity and responsibility of the company and its employees with society, of which FCC aims to be an essential part and at the forefront.
Social commitment has always been in FCC's DNA, and according to its social and corporate responsibility, it has joined different initiatives, such as the solidarity campaign in favour of food banks "No home without food", launched by the "La Caixa" Foundation and CaixaBank, to help vulnerable families, whose situation has been aggravated by coronavirus.
FCC would like to thank its employees for participating in this campaign; the amount raised, together with the company's donation, will benefit the 54 food banks in Spain, which will be able to buy supplies to respond to the most disadvantaged people's needs. In addition, the Group also recognises the kindness of workers' legal representation at different work centres, who have also taken the decision to donate part of the social fund to this cause.
Over 131,000 euros were raised and donated by the company and its employees with this initiative.
Moreover, the FCC Group's Code of Ethics and Conduct has acquired a commitment to the group's tax policy, since it is aware of the fact that the taxes it pays in each jurisdiction in which it is present are a vital element for the development and progress of these regions. As part of its general mission, it is worth highlighting an initiative that the FCC Group has joined, known as "X solidarity", aimed at driving the country's reconstruction by checking the Solidarity Company checkbox in the Corporate Tax forms; by checking this checkbox, all taxes paid will be allocated to fund social projects, aimed at helping people in a situation of social exclusion and inequality.
Solidarity in FCC
In line with its commitment to social responsibility, the FCC Group, together with its employees, promotes progress in society and encourages the awareness-raising actions regarding the most disadvantaged groups. With this in mind, during the last business year, FCC employees participated in a number of solidarity actions, thus contributing to the construction of a corporate citizenship culture within the Group and supporting FCC's mission to create social value and contribute to the well-being of people. The participation of the FCC team in these projects promotes their pride of belonging and enables them to strengthen their social relationships and increase their personal well-being by devoting part of their time and resources to social causes.