24/01/2022
Buckinghamshire Council awards Household Recycling Centres contract to FCC Recycling (UK) Ltd.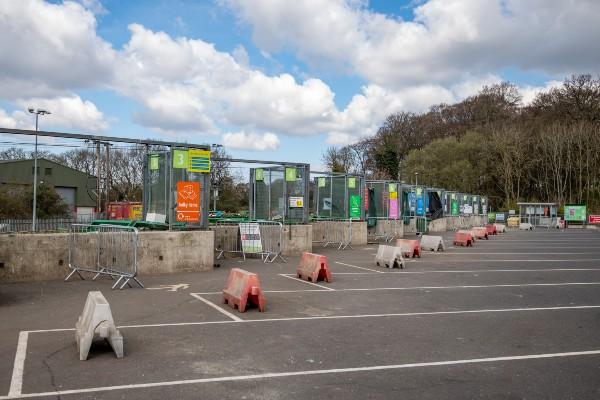 Buckinghamshire Council has awarded the new contract to manage and operate its nine Household Recycling Centres to FCC Recycling UK Ltd., FCC Environment UK's subsidiary (which in turn is 100% owned by FCC Servicios Medio Ambiente) as it has been doing since 2012. This renewal is worth £15 million (nearly €18 million) for a five-year period with a possible extension of five years. The contract will serve 221,200 households representing more than 540,000 inhabitants and is due to start on 1st of April 2022.
The awarded sites cover a total land area of over 1,500 km2 and handle more than 60,000 tonnes of waste a year.
The new service maintains and puts even more focus on the 'Reuse' programme, and some elements of the successful bid include the partnership with South Bucks Hospice to ensure more waste is reused from all sites through the shops at Aston Clinton and High Wycombe, and the appointment of a Waste Awareness and Education Manager to support residents and the wider community to recycle and reuse more. The contract also sets a target of at least 68% recycling of the waste brought to the sites.
Steve Longdon, FCC Environment Operations Director, commented "the new contract will allow us the flexibility to work with Buckinghamshire Council to embrace new ways of working focusing on the waste prevention, repair and reuse agenda that is vital if we are to meet our Net Zero targets as a nation".
FCC Environment is one of the UK's leading waste and resource management companies, whose approach is to minimise the amount of waste that ends up in landfill by transforming it into valuable resources wherever possible. FCC Environment UK currently manages 1.6 million tonnes of waste a year and generates more than 117 MWh of green energy.
FCC Servicios Medio Ambiente is the backbone firm for environmental services at the FCC Group that provides municipal services and comprehensive waste management, serving in excess of 66 million people in more than 5,000 municipalities. It manages more than 23.5 million tonnes of waste a year through a network of more than 200 environmental recovery and recycling compounds.