22/10/2020
FCC Environmental Services awarded the waste collection contract in the city of Edgewood (Florida)
The total backlog for the contract is up to $12 million

With this award, FCC Environmental Services consolidates its important presence in the state of Florida, where it provides services to more than one million inhabitants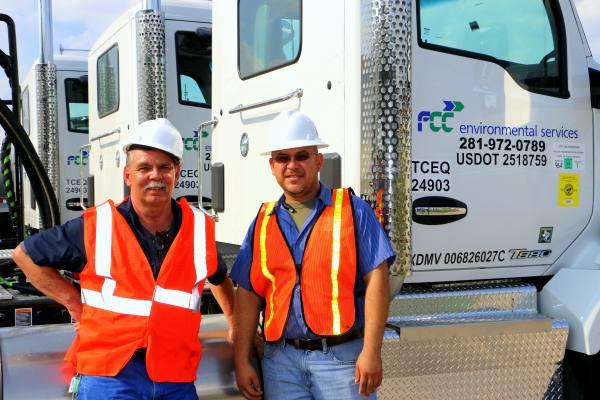 Edgewood City Council, in Orange County (Florida), has recently awarded FCC Environmental Services (US subsidiary of FCC Servicios Medio Ambiente), the contract for the collection of solid urban waste for up to 20 years. The total backlog for the contract is up to $12 million. The contract is also inclusive of the franchise to collect all the City´s commercial solid waste.
As Edgewood is located in Orange County where the company already provides services and has a significant presence with a large yard and its own Compressed Natural Gas (CNG) station, the fleet for this new contract will share the same depot and will also be gas powered. In this manner, FCC Environmental Services continues its commitment to sustainability, with significant environmental advantages and providing important operational synergies to the contract.
With this award, FCC Environmental Services consolidates its important presence in the state of Florida, where it provides services to more than one million inhabitants, including the waste collection service in Palm Beach (Florida).
Furthermore, FCC's facilities in Omaha (Nebraska), including a new CNG supply station, have been already commissioned. The Omaha waste collection contract will start on November 30th this year. The services that FCC will provide to this city reach a potential backlog of more than $500 million and will serve its more than 450,000 inhabitants over the next 20 years.
FCC Servicios Medio Ambiente, that delivers environmental services at FCC Group, is present in the USA through FCC Environmental Services, which carries out activities of collection, recycling and treatment of urban solid waste, industrial waste management and de-contamination of polluted soils. In the last five years, the company has accumulated a portfolio of contracts signed in excess of $2 billion and serves more than 8 million Americans.
In the last months, FCC Servicios Medio Ambiente, which serves nearly 60 million people in 12 countries, has achieved significant success both in Spain, where it has been awarded the tenders of Segovia and A Coruña and has renewed the contract with the city of Oviedo, and internationally. In the United States, FCC Environmental Services' Material Recover Facility (MRF) in Houston (Texas), has received the "Best Recycling Facility in the United States 2020" award by the National Waste and Recycling Association (NWRA). In the United Kingdom, FCC Environment has been awarded the contract for the management of all the Household Waste Recycling Centres (HWRC'-s) in the Mid and East Kent area. It has also recently closed an agreement with the Danish fund Copenhagen Infrastructure Partners (CIP) to develop in Lostock one of the largest waste-to-energy facilities in Europe, with a throughput of 600,000 tons per year. With it, a total treatment capacity of 3.2 million tons per year and a power of 360 MWe of non-fossil energy will be achieved.